Welcome! Here you can find useful travel information about Croatia (local Name: Hrvatska) and book a hotel. To get accommodation in your destination and to find more travel information browse the cities list.

Croatia (local Name: Hrvatska) : Useful information about country

Accommodation

CROATIA HAS THE BEST OF ITS HOTELS ON ITS ADRIATIC COAST.
ELSEWHERE, DELUXE HOTELS ARE ONLY TO BE FOUND IN ZAGREB.
HOTELS IN CROATIA ARE NOW OFFICIALLY GRADED BY THE
MINISTRY OF TOURISM INTO FOUR CATEGORIES ACCORDING TO THE
STANDARD OF ACCOMMODATION.


YOUTH HOSTELS
LOCATED IN DIFFERENT PARTS OF THE COUNTRY.

VARIOUS LOCATIONS ARE AVAILABLE FOR CAMPING.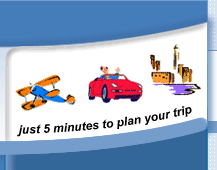 Choose destination to make hotel reservation
Croatia (local Name: Hrvatska) Top Cities:


Croatia (local Name: Hrvatska) Destination Guide: