Welcome! Here you can find useful travel information about Slovakia (slovak Republic) and book a hotel. To get accommodation in your destination and to find more travel information browse the cities list.

Slovakia (slovak Republic) : Useful information about country

Accommodation

HOTELS:
THERE ARE OVER A 1,000 HOTELS IN SLOVAKIA. PRICES VARY
ACCORDING TO THE SERVICES AND FACILITIES OFFERED. THERE
IS A SHORTAGE OF ACCOMMODATION IN THE PEAK SEASONS
MAY TO OCTOBER SO IT IS WISE TO PRE-BOOK.
GRADING: 1-5 STAR.

MOTELS:
MOTELS CAN BE SPLIT INTO FOUR CLASSES. THE MORE EXPENSIVE
MOTELS ARE PROVIDED WITH THE FOLLOWING FACILITIES: LIFT,
A BATHROOM OR SHOWER WITH EVERY ROOM, A RADIO RECEIVER
AND IN SOME CASES A TV SET.

PRIVATE HOUSES:
PRIVATE HOUSES ARE AVAILABLE. FOR FURTHER DETAILS CONTACT
SLOVAK UNION OF RURAL TOURISM AND AGROTOURISM.

SELF-CATERING:
AVAILABLE IN MANY PARTS OF THE COUNTRY. SOME MAY PROVIDE
MEALS. THE MORE EXPENSIVE PROVIDES FOLLOWING FACILITIES:
WASHROOM WITH RUNNING WATER, LAUNDRY FACILITIES AND AN
OUTDOOR RECREATION AREA.

CAMPING:
CAMPSITES ARE SPLIT INTO FOUR CLASSES AND HAVE ALL THE
USUAL FACILITIES SUCH AS SHOWERS, COOKING AMENITIES,
SHOPS. FOR FURTHER INFORMATION, CONTACT THE FEDERATION
OF CAMPING AND CARAVANNING IN THE SLOVAK REPUBLIC.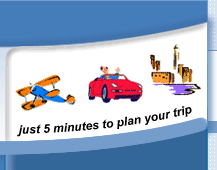 Choose destination to make hotel reservation
Slovakia (slovak Republic) Top Cities:


Slovakia (slovak Republic) Destination Guide: