Welcome! Here you can find useful travel information about Virgin Islands (u S ) and book a hotel. To get accommodation in your destination and to find more travel information browse the cities list.

Virgin Islands (u S ) : Useful information about country

Accommodation

THERE ARE A RANGE OF ACCOMMODATION OPTIONS ON THE
THREE ISLANDS OF ST CROIX, ST JOHN AND ST THOMAS.
THESE RANGE FROM INTERNATIONAL CHAIN RESORTS TO THE
MEDIUM AND SMALLER SIZED HOTELS, CONDOMINIUM UNITS,
VILLAS, COTTAGES AND GUEST HOUSES.
MANY OF THE LARGER HOTELS HAVE AMENITIES FOR THE
VARIED SPORT ESPECIALLY WATER SPORTS. IT IS POSSIBLE
IN SOME CASES TO USE THE AMENITIES OF OTHER HOTELS.
EQUIPMENT FOR SPORTS CAN BE RENTED AT MANY OF THE HOTELS.

CAMPING
THERE ARE FOUR CAMPSITES, ALL ON THE MORE RURAL ISLAND OF
ST JOHN.
WITHIN THE NATIONAL PARK ON THE ISLAND OF ST JOHN THERE
IS A CAMPSITE. BEACH UNITS ARE ALSO AVAILABLE. RESERVE IN
ADVANCE. THE MAXIMUM STAY IS TWO WEEKS.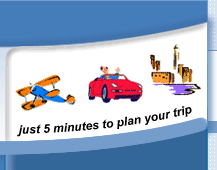 Choose destination to make hotel reservation
Virgin Islands (u S ) Top Cities:


Virgin Islands (u S ) Destination Guide: