Welcome! Here you can find useful travel information about Barbados and book a hotel. To get accommodation in your destination and to find more travel information browse the cities list.

Barbados : Useful information about country

Accommodation

HOTEL:
HOTELS ACCOMMODATION INCLUDES UNCOMPROMISING LUXURY
AND MANY FIRST-CLASS HOTELS.
THERE IS A HOTEL INSPECTION AND GRADING SYSTEM, AS
WELL AS STANDARD SERVICES, THE MAIN ONES BEING EUROPEAN
PLAN (EP), WHICH IS ROOM ONLY, AND MODIFIED AMERICAN PLAN
WHERE BREAKFAST AND DINNER ARE INCLUDED WITH THE PRICE OF
THE ROOM.

HOTEL RATE SHEETS ARE AVAILABLE FROM THE BOARD OF
TOURISM OFFICE.

GUEST-HOUSES:
THERE ARE SMALL GUEST-HOUSES THROUGHOUT BARBADOS,
PARTICULARLY IN CHRISTCHURCH. SOME OFFER SELF-CATERING
FACILITIES.

SELF-CATERING:
THERE ARE A LARGE NUMBER OF APARTMENTS, COTTAGES AND VILLAS
AVAILABLE FOR HIRE. THERE ARE ALSO SMALLER, FAMILY-RUN
APARTMENT HOTELS AND MANY APARTMENT-STYLE HOTELS WHICH LEAVE
VISITOR WITH A CHOICE OF SELF-CATERING OR RESTAURANT EATING.

CAMPING:
CAMPING IS NOT GENERALLY PERMITTED IN BARBADOS EXCEPT FOR
ORGANISED TRIPS BY DESIGNATED YOUTH GROUPS.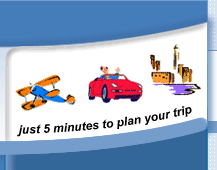 Choose destination to make hotel reservation
Barbados Top Cities:


Barbados Destination Guide: