Welcome! Here you can find useful travel information about Belgium and book a hotel. To get accommodation in your destination and to find more travel information browse the cities list.
Belgium : Useful information about country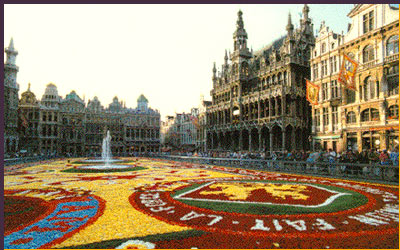 Accommodation

HOTELS:
HOTELS ARE CLASSIFIED USING THE STAR SYSTEM.
5 - 1 STAR AND ALSO THE CATEGORY H AND O HOTELS.
THE LATTER TWO ARE BELOW THE ONE STAR HOTELS AND
BASIC ACCOMMODATION AND HAVE BEEN INSPECTED FOR
THE HYGIENE AND SAFETY REGULATIONS.
IN TOWNS THROUGHOUT THE COUNTRY THERE ARE A CHOICE OF
HOTELS.

SELF-CATERING:
APARTMENTS, BUNGALOWS AND VILLAS CAN BE RENTED FOR VARIOUS
PERIODS OF TIME ESPECIALLY IN BRUSSELS AND ARDENNES AND
ALONG THE COAST.

YOUTH HOSTELS:
YOUTH HOSTELS ARE AVAILABLE FOR USE BY NON MEMBERS.

CAMPING:
CAMPS SITES ARE GRADED INTO CATEGORIES MOST CAMP
SITES ARE SITUATED IN THE ARDENNES AND ALONG THE
COAST. CAMPING IS ONLY PERMITTED AT SITES ALONG
THE COAST. IN OTHER REGIONS ASK PERMISSION BEFORE
CAMPING.