Welcome! Here you can find useful travel information about Bulgaria and book a hotel. To get accommodation in your destination and to find more travel information browse the cities list.
Bulgaria : Useful information about country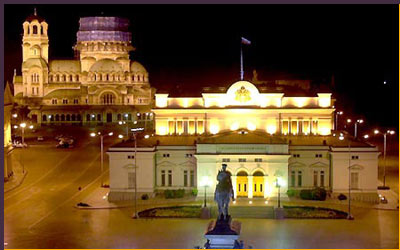 Accommodation

ACCOMMODATION
-------------

THERE IS QUITE A LARGE CHOICE OF ACCOMMODATION THROUGHOUT
BULGARIA. ALONG THE BLACK SEA COAST THERE ARE NUMEROUS
SPA CENTRES WITH HOTEL ACCOMMODATION. AT DROUZHBA, ALBENA,
POMORIE AND OTHERS.THE TOURIST ORGANISATIONS HAVE FULL DETAILS.

HOTELS:
HOTELS ARE AVAILABLE IN WHOLE OF THE COUNTRY.
ADVANCE BOOKING IS ADVISABLE.

GRADING:
HOTELS ARE CLASSIFIED ACCORDING TO THE EUROPEAN STAR GRADING
SYSTEM, BUT STANDARDS ARE COMPARATIVELY LOW. SPECIAL CARE FOR
BEEN TAKEN IN SOME HOTELS TO CONFORM TO INTERNATIONAL STANDARDS

VILLA RESORTS:
THERE ARE ALSO THE VILLA RESORTS WHERE VILLAS OF VARIOUS
CATAGORIES CAN BE RENTED.
SELF CONTAINED RESORTS:
THESE RESORTS ARE SITUATED ALONG THE BLACK SEA COAST.
ACCOMMODATION IS BOTH CATERED AND SELF CATERING. SPORTS
FACILITIES ARE USUALLY AVAILABLE.

MOUNTAIN RESORTS:
THERE ARE THREE MAIN AREAS.
THE RILA MOUNTAINS - BOROVETS RESORT.
RHODOPE MOUNTAINS - PAMPOROVO RESORT. THIS IS THE LARGEST
MOUNTAIN RESORT.
MOUNTAIN RESORT CLOSE TO SOPHIA - THIS IS THE HIGHEST MOUNTAIN
RESORT CALLED VITOSHA.
DURING THE WINTER THE MOUNTAIN RESORTS ARE THE SKI RESORTS.

CAMPING:
THE CAMPING AREAS ARE LOCATED IN MAIN TOURIST AREAS.
CAMPSITES ARE CLASSIFIED FROM 1-3 CATEGORY & TOP TWO CATEGORIES
HAVE ALL COMFORT NECESSITIES.


YOUTH HOSTELS:
YOUTH HOSTELS ARE SITUATED IN OVER 30 MAIN TOWNS.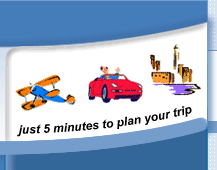 Choose destination to make hotel reservation
Bulgaria Top Cities:


Bulgaria Destination Guide: