Welcome! Here you can find useful travel information about Cyprus and book a hotel. To get accommodation in your destination and to find more travel information browse the cities list.
Cyprus : Useful information about country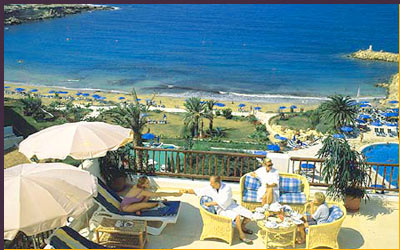 Accommodation

CYPRUS OFFERS A WIDE VARIETY OF HOLIDAY ACCOMMODATION
FROM MODERN, LARGE AND LUXURIOUS, TO SMALL AND SIMPLE.
MOST HOTELS AND HOTEL APARTMENTS HAVE SWIMMING POOLS
TENNIS COURTS, SPORTS FACILITIES.
MOST HOTELS OFFER DISCOUNTS DURING THE LOW SEASON, FROM
NOVEMBER TO MARCH EXCLUDING THE CHRISTMAS PERIOD.

HOTELS:
ARE CATAGORISED USING THE STAR RATING SYSTEM 5 STAR
TO 1 STAR.

HOTEL APARTMENTS:
ARE CATEGORISED IN A, B OR C CLASS.
NOTE: ACCOMMODATION IN PRIVATE HOUSES IS NOT AVAILABLE IN
CYPRUS.

CAMPING:
-------
CAMP SITES IN CYPRUS ARE LICENCED BY THE CYPRUS TOURISM
ORGANISATION. FACILITIES AVAILABLE IN CAMPING SITES
INCLUDE :
SHOWERS, TOILETS, WASHING FACILITIES, MINI-MARKET AND
USUALLY A SNACK-BAR OR RESTAURANT. IF ELECTRICITY IS
INSATLLED, AN EXTRA AMOUNT IS CHARGED ACCORDING TO THE
ELECTRICITY CONSUMED.

THE FOLLOWING CAMPING SITES EXIST IN THE ISLAND

LIMASSOL: GOVERNOR BEACH

PAFOS : (A) GEROSKIPOU ZENON GARDENS CAMPING
(B) FEGGARI CAMPING
(C) POLIS CAMPING SITE

AGIA NAPA CAMPING SITE.
SITUATED ON THE WEST SIDE OF AGIA NAPA RESORT, CLOSE
TO RHE BEACH.

FOREST BEACH CAMPING
SITUATED ON THE BEACH 8KM EAST OF LARNAKA TOWN CENTER.

AT TROODOS, CAMPING FACILITIES EXIST AT 2KM FROM TROODOS
SQUARE.
SITUATED AMIDST A PINE FOREST, 2KM NORTH OF TROODOS HILL

YOUTH HOSTELS:
YOUTH HOSTELS IN CYPRUS ARE OPEN TO MEMBERS OF THE
INTERNATIONAL YOUTH HOSTEL ASSOCIATION.

NICOSIA : HADJIDAKISH 5 (OFF DEMISTOKLIS THERVIS
STREET)
LARNACA : NIKOLAOU ROUSSOU 27 (NEAR AGIOS LARARUS)
LIMASSOL: TEMPORARY CLOSED FOR RENOVATIONS
PAFOS : ELEFTHERIOU VENIZELOU 37

TROODOS MOUNTAINS: AT ABOUT 400 METRES FROM THE CENTRE
OF TROODOS HILL RESORTS

MAIN RESORTS:
------------
TROODOS RESORT: SITUATED NEAR THE SKI INSTALLATIONS. AT
OLYMPUS POINT (2KM FROM TROODOS RESORT)
SKIING IS POSSIBLE FROM JANUARY TO MARCH.
FOR NATURE LOVERS, FOUR NATURE TRAILS STARS
AROUND TROODOS RESORT.

PLATRES: THIS IS THE LARGEST RESORT. THERE IS A
MIXTURE OF LUXURIOUS AN MORE SIMPLE HOTELS

PRODROMOS: SITUATED IN THE MARATHASA VALLEY, KNOWN
ALSO AS THE APPLE VILLAGE.

PEDOULAS: ALSO IN THE MARATHASA VILLAGE OFFERS SMALL
HOSPITABLE HOTELS OF VARYING LEVELS.

KAKOPETRIA: OVERLOOKS THE BEAUTIFUL SOLEA VALLEY -
BYZANTINE CHURCHES ARE AROUND KAKOPETRIA

AGROS: THE LARGEST VILLAGE IN PITSILIA AREA - AGROS
REKNOWN FOR ITS HEALTHY CLIMATE AND EXCELLENT
WATER.

YOUTH HOSTELS:
-------------
THERE ARE A NUMBER OF YOUTH HOSTELS IN CYPRUS OPEN TO
MEMBERS OF THE INTERNATIONAL YOUTH HOSTELS ASSOCIATION.
NON-MEMBERS ARE ALSO ACCEPTED.

GUEST-HOUSES:
------------
LOCATED MAINLY IN NICOSIA, LIMASSOL, PAPHOS AND LARNACA.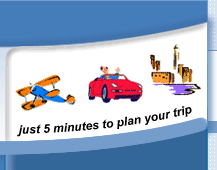 Choose destination to make hotel reservation
Cyprus Top Cities:


Cyprus Destination Guide: