Welcome! Here you can find useful travel information about Denmark and book a hotel. To get accommodation in your destination and to find more travel information browse the cities list.
Denmark : Useful information about country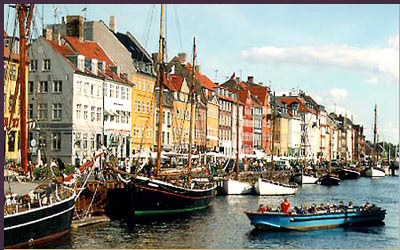 Accommodation

HOTELS:
A HIGH STANDARD CHARACTERISES DANISH HOTELS ARE AVAILABLE
ALL THROUGHOUT THE COUNTRY.

GRADING:
HOTELS ARE GRADED WITH 1-5 STARS. ACCORDING TO THE FACILITIES
THEY PROVIDE TO THERE CUSTOMERS.

INNS:
SOME OF THE DANISH COUNTRY INNS HAVE PRESERVED THEIR
OLD WORLD CHARM. EXCELLENT INNS ARE TO BE FOUND ALL OVER
THE COUNTRY.

BED & BREAKFAST:
THESE ARE PRIVATE ROOMS RENTED USUALLY FOR ONE NIGHT
DKK150-250 SINGLE/DOUBLE ROOM.

HOLIDAY HOUSES:
MOST DANISH HOLIDAY HOUSES OR BUNGALOWS ARE PRIVATELY OWNED &
CHARACTERISED BY THE OWNERS INDIVIDUAL TASTE. IN RECENT YEARS

A NUMBER OF DE LUXURY HOLIDAY HOUSES HAVE BEEN BUILT WITH SAUNA,
SPA, SWIMMING POOL ETC. RATES VARIES ACCORDING TO THE STANDARD
OF HOUSE FROM THE NORMAL TO THE SUPERIOR STANDARD.
APPROX. RATES RANGE FROM DKK 3300 - 11.500 PER WEEK.

FARMHOUSE HOLIDAYS:
THESE HOLIDAYS ARE ESPECIALLY SUITED TO FAMILYS. ACCOMMODATION
IS IN THE FARMHOUSE ITSELF OR IN SPECIALLY BUIT CHALETS.
ALL FARMHOUSES ARE INSPECTED & APPROVED BY THE LOCAL TOURIST
OFFICE.

CAMPING:
THERE ARE 515 APPROVED CAMPING SITES WHICH ARE INSPECTED AT
REGULAR INTERVALS. THESE OFFER FACILITIES ACCORDING TO A STAR
SYSTEM. THE SITES ARE RATED FROM 1 - 5 STARS. ONE CABIN CAN
ACCOMMODAT 4 PERSONS. THE AVERAGE COST OF ONE CABIN FOR 4
PERSONS IS APPROX. DKK 2000 PER WEEK. THESE CABINS ARE RENTED
ON DAILY BASIS ALSO.

YOUTH HOSTELS:
THERE ARE 100 YOUTH AND FAMILY HOSTELS WHICH WELCOME ALL
TRAVELLERS. THESE HAVE MODERN FACILITIES. THESE HOSTELS ARE
ALSO GRADED FROM 5-1 STARS. MOST OF THEM OFFERING FAMILY ROOMS.
THE COST OF A COMMAN ROOM IS DKK 100 PER BED. THE COST OF ROOM
FOR 1-4 PERSONS VARIES FROM APPROX. DKK 150-500 PER NIGHT.
A HOSTEL CARD VALID FOR ONE YEAR IS DKK160.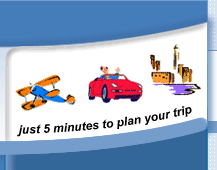 Choose destination to make hotel reservation
Denmark Top Cities:


Denmark Destination Guide: