Welcome! Here you can find useful travel information about Dominica and book a hotel. To get accommodation in your destination and to find more travel information browse the cities list.

Dominica : Useful information about country

Accommodation

HOTELS:
THE NUMBER OF HOTELS HAS EXPANDED IN RECENT YEARS, MOST
ARE SMALL- TO MEDIUM-SIZED & WELL EQUIPPED. THERE IS A
GOOD VARIETY OF ACCCOMMODATION OPTIONS FOR THE BUSINESS
TRAVELLER & THE TOURIST.
MANY OF THE HOTELS OFFER ACCOMMODATION ACCORDING TO ONE
OF A NUMBER OF 'PLANS' WIDELY USED IN THE CARIBBEAN.
ADDRESSES CAN BE OBTAINED FROM THE DOMINICAN HOTEL
ASSOCIATION 27, GREAT MARLBOROUGH STREET, ROSEAU.

APARTMENTS / COTTAGES:
THESE OFFER SELF-CATERING, FULL SERVICE & MAID SERVICE
FACILITIES & ARE SCATTERED AROUND THE ISLAND.

GUEST-HOUSES:
THERE IS A VARIETY OF GUEST-HOUSES & INNS AROUND THE ISLAND
WHICH OFFER A COMFORTABLE & VERY FRIENDLY ATMOSPHERE.

CAMPING:
NOT ENCOURAGED AT PRESENT, THOUGH SITES MAY BE DESIGNATED
IN FUTURE. OVERNIGHT SAFARI TOURS ARE RUN BY LOCAL OPERATORS.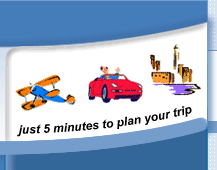 Choose destination to make hotel reservation
Dominica Top Cities:


Dominica Destination Guide: