Welcome! Here you can find useful travel information about Ecuador and book a hotel. To get accommodation in your destination and to find more travel information browse the cities list.

Ecuador : Useful information about country

Accommodation

HOTELS ARE NOT EXPENSIVE BY EUROPEAN STANDARDS.
FOR EITHER THE MODERN HOTELS OR THE OLDER HOTELS.
HOTELS ARE CLASSIFIED INTO LUXURY, FIRST CLASS AND
SECOND CLASS.

THERE ARE A VARIETY OF HOTELS IN THE CAPITAL QUITO
AND IN THE OTHER MORE FREQUENTED TOWNS SUCH AS
GUAYAQUIL THE SECOND LARGEST CITY, CUENCA, OTAVALO
THE MOST FAMOUS TOURIST TOWN OF ECUADOR, LATACUNGA
CLOSE TO THE VOLCANOES, AND TENA.

CAMPING:
CAMPING FACILITIES IN ECUADOR ARE RUN BY AMERICAN OR
EUROPEAN AGENCIES. CAMPING IS FORBIDDEN ON GALAPAGOS
ISLANDS.

YOUTH HOSTELS ALSO AVAILABLE.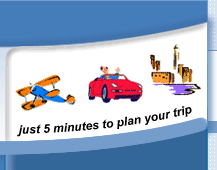 Choose destination to make hotel reservation
Ecuador Top Cities:


Ecuador Destination Guide: