Welcome! Here you can find useful travel information about Fiji and book a hotel. To get accommodation in your destination and to find more travel information browse the cities list.

Fiji : Useful information about country

Accommodation

ALL PRICES STATED IN THE FOLLOWING INFORMATION ARE ONLY
APPROXIMATE AND ARE INCLUDED SIMPLU TO GIVE AN IDEA OF
THE TARIFFS FOR THE DIFFERENT TYPES OF ACCOMMODATION.

HOTEL:
THERE ARE VERY SMALL HOTELS AND THE RESORT STYLE
APARTMENT HOTELS TOGETHER THE HOTELS OF THE INTERNATIONAL
CHAINS.

RATING:
THERE IS NO STAR RATING SYSTEM.

TARIFF:
DEPENDS LARGELY ON ROOM SITUATION.
BEACH FRONT SUITE FJD$ 570
OCEAN VIEW FJD$ 425
OCEAN SIDE FJD$ 285
OTHERS AWAY FROM BEACH AREAS.
TWIN ROOM FJD$ 150 TO 25.
SINGLE FJD$ 100 TO 18.

BUNGALOWS OR BURES:
UNITS ARE AVAILABLE FOR FROM 2 - 6 PEOPLE, OR IN
DORMITORY STYLE ACCOMMODATION.
RATING:
THIS TYPE OF ACCOMMODATION HAS NO RECOGNOSED RATING
SYSTEM BUT INDIVIDUAL RESORTS MAY USE THEIR OWN SYSTEM.

TARIFF:
RESORT BURE GRADE A FJD$ 305 TWO BEDROOM BEACH BURE.
GRADE B FJD$ 240 TWO BEDROOM GARDEN BURE.
GRADE C FJD$ 198 ONE BEDROOM GARDEN BURE.
GRADE D FJD$ 160 LAGOON VIEW BEACH VIEW.
PRICES ABOVE ARE PER NIGHT.
OTHERS:
SINGLE BURE FJD$ 150-200
TWIN FJD$ 200-270

APARTMENTS:
THESE ARE USUALLY LOCATED AWAY FROM THE BEACH AND OFFER
A LESS EXPENSIVE FORM OF ACCOMMODATION.
DORMITORY STYLE APARTMENTS FJD$ 21-60.
SINGLE FJD$ 25
DOUBLE DJ

APART/HOTELS:
SINGLE FJD$ 35-40
DOUBLE FJD$ 40-50
FAMILY FJD$ 60

Y.M.C.A. HOSTEL:
SINGLE FJD$ 25 PER WEEK
DOUBLE FJD$ 16 PER WEEK

Y.H.A.
YOUTH HOSTEL MEMBERS CAN BENEFIT FROM DISCOUNTED
ACCOMMODATION. OVERNIGHT TARIFFS ARE AT THE
DISCRETION OF THE INDIVIDUAL OPERATOR. BUNKROOM
ACCOMMODATION ALSO EXISTS.
THE FIFI VISITORS BUREAU AT NADI INTERNATIONAL
AIRPORT OFFERS Y.H.A. MEMBERS ASSISTANCE AND
INFORMATION.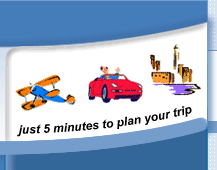 Choose destination to make hotel reservation
Fiji Top Cities:


Fiji Destination Guide: