Welcome! Here you can find useful travel information about Finland and book a hotel. To get accommodation in your destination and to find more travel information browse the cities list.
Finland : Useful information about country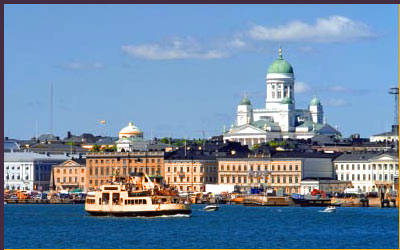 Accommodation

HOTEL:
THERE ARE A VARIETY OF HOTELS THROUGHOUT THE COUNTRY.
HOTELS OFTEN OFFER REDUCED RATES FOR GROUPS AND WEEKEND
STAYS. MOST HOTELS ARE NEW AND OF HIGH STANDARD.
ROOM RATES USUALLY INCLUDE BREAKFAST.
IN MANY HOTELS THE USE OF A SAUNA AND THE SWIMMING
POOL IN INCLUDED IN THE ROOM TARIFF.

FINNCHEQUE:
THIS IS A VOUCHER WHICH CAN BE PURCHASED FOR FIM 165.
IT IS VALID FOR ONE NIGHTS ACCOMMODATION PER PERSON.
THERE IS NO MINIMUM TO THE NUMBER WHICH CAN BE PURCHASED.
THERE ARE 252 FINNCHEQUE HOTELS IN 111 LOCATIONS.

SPAS AND HEALTH RESORTS:
MODERN HOTEL ACCOMMODATION PLUS VARIOUS HEALTH TREATMENTS
AND THERAPY.

SUMMER HOTELS - YOUTH AND FAMILY HOSTELS:
160 OF THESE EXIST.
CLASSIFIED INTO 4 GROUPS.

2* YOUTH HOSTELS- BASIC ACCOMMODATION SOME WITH
FAMILY ROOMS.

3* YOUTH HOSTELS- AS 2* ALWAYS HAVE FAMILY ROOMS.

FINNHOSTELS- PROVIDE BUDGET ACCOMMODATION. USUALLY
BREAKFAST IS INCLUDED IN THE RATES.

SUMMER HOTELS AND HOSTELS- PROVIDE BUDGET ACCOMMODATION
BEDLINEN AND TOWELS ALWAYS INCLUDED.

FARM HOUSE HOLIDAYS:
THERE ARE APPROXIMATELY 150 WHICH TAKE GUESTS.
FULL BOARD, HALF BOARD OR BED AND BREAKFAST.
ACCOMMODATION IS IN THE MAIN BUILDING, IN SEPAERATE
BARNS OR OUTHOUSES. SOME FARMS HAVE INDIVIDUAL COTTAGES
OR APARTMENTS.

RATING:
BY STARS 5-1.

TARIFF:
PRICES INCLUDES ACCOMMODATION, BREAKFAST, SNACK,
AT LEAST TWO HOT MEALS PER DAY.

FINNISH GASTHAUS - FAMILY RUN HOTEL:
SMALL HOTEL WITH FULL RESTAURANT FACILITIES OR WITH
BREAKFAST ROOM ACCOMMODATING 20-50 PEOPLE.

BED AND BREAKFAST:
ACCOMMODATION VARIES IN STANDARD. ROOMS IN MAIN BUILDING
TO COTTAGES AND OUTBUILDINGS.

TARIFF:
THERE IS NO OFFICIAL SIGN DENOTING BED AND BREAKFAST
ACCOMMODATION. CONTACT LOCAL TOURIST OFFICES FOR LISTS.

HOLIDAY COTTAGES:
ARE FURNISHED AND HAVE COOKING EQUIPMENT. USUALLY ALSO
A BOAT AND A SAUNA ARE AVAILABLE.
RATING:
THERE ARE MANY PRIVATELY OWNED COTTAGES OTHERS CAN BE
BOOKED THROUGH BOOKING CENTERS THESE ARE CLASSIFIED
AND MAY HAVE A RATING SYSTEM USUALLY BY STARS.

TARIFF:
CHILDREN AGED UNDER 4 YEARS ARE FREE OF CHARGE; THOSE
AGED UP TO 11 YEARS PAY HALF THE PRICE.

CAMPING:
THERE ARE 360 SITES. 200 ARE REGISTERED WITH THE FINNISH
TRAVEL ASSOCIATION.
A BLUE AND WHITE SIGN WITH A TENT SIGNIFIES CAMPING.
SITES ARE OPEN BETWEEN MAY OR JUNE AND THE END OF AUGUST.
ON SITES THERE MAY ALSO BE COTTAGES FOR RENT.

RATING:
BY STARS INTO 3 CATEGORIES. THE BEST HAS 3 STARS.

PRICES DEPEND ON THE CLASSIFICATION OF THE CAMPSITE
AND ARE CHARGED FOR A FAMILY, I.E. CHILDREN, TWO ADULTS,
CAR, TENT AND TRAILER.

HOLIDAY VILLAGES:
200 EXIST. MOST ARE LOCATED IN THE CENTRAL LAKELAND
AREA. MOST HOLIDAY VILLAGES ARE LINKED WITH CAMPSITES.
EACH COTTAGE USUALLY HAS ITS OWN BOAT.
REDUCTIONS ARE AVAILABLE OUT OF SEASON.
FOR MORE DETAILS ENQUIRE AT TOURIST OFFICES.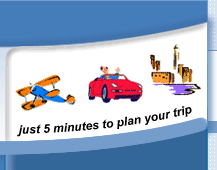 Choose destination to make hotel reservation
Finland Top Cities:


Finland Destination Guide: