Welcome! Here you can find useful travel information about French Polynesia and book a hotel. To get accommodation in your destination and to find more travel information browse the cities list.

French Polynesia : Useful information about country

Accommodation

TAHITI:
HOTEL:
HOTELS ARE CATAGORISED AS DELUXE, FIRST CLASS, BUSINESS
CLASS, FAMILY AND BUDGET.
THERE ARE THE SUBURBAN HOTELS AND DOWNTOWN HOTELS.

SELF CATERING BUNGALOWS AND ROOMS ARE AVAILABLE FOR RENT
BY DAY, WEEK OR MONTH.

THERE ARE PENSION STYLE LODGINGS IN PAPEETE THE PRINCIPLE
TOWN OF TAHITI AND THE OUTLYING COMMUNITIES.

MOOREA:
MOOREA CAN BE REACHED IN 7 MINUTES BY AIR AND ONE HOUR BY
BOAT FROM TAHITI.
HOTELS:
THERE ARE APPROXIMATELY A DOZEN HOTELS INCLUDING THE WELL
KNOWN INTERNATIONAL CLUB HOTEL COMPLEXES.

SMALL HOTELS:
THERE ARE APPROXIMATELY SIX FAMILY RUN HOTELS.

THIS TYPE OF ACCOMMODATION MAY BE IN BUNGALOWS AND
HAS USUALLY A MORE FAMILY ATMOSPHERE A NUMBER OF
THE PENSION HAVE CAMPING SPACE IN THEIR GROUNDS.

HUAHINE-NUI AND HUAHINE-ITI
THE TWO ISLANDS ARE CONNECTED BY A BRIDGE.
HOTELS:
THERE ARE FIRST CLASS HOTELS ON BOTH THE ISLANDS.
THESE HOTELS OFFER BOTH TRADITIONAL HOTEL ACCOMMODATION
OR BUNGALOW ACCOMMODATION. THE HOTELS ARE SITUATED IN AND
CLOSE TO THE MAIN VILLAGE OF FARE. AWAY FROM THE VILLAGE
THERE ARE TWO OTHERE HOTELS.

PENSION:
IN THE VILLAGE OF FARE THERE IS ALSO A PENSION AND A
HOSTEL.

BORA BORA:
NORTH WEST OF TAHITI.
ON THIS ISLAND THERE ARE APPROXIMATELY 6 MEDIUM SIZED
HOTELS.

PENSIONS:
THERE ARE NUMEROUS PENSIONS WHERE THE ACCOMMODATION IS
WITH THE FAMILY. MANY OF THE PENSIONS ALSO HAVE CAMPING
SPACE.

OTHER ACCOMMODATION:
THERE ARE A SMALL SELECTION OF FAMILY RUN HOTELS.
IT IS POSSIBLE TO RENT HOUSE BOATS OR BUNGALOWS ELEVATED
ABOVE THE SEA.

RAIATEA:
195KMS NORTH WEST OF TAHITI.
1 MEDIUM SIZED HOTEL WITH 36 ROOMS AND ELEVATED BUNGALOWS.
3 SMALL HOTELS FAMILY RUN.
A SMALL SELECTION OF FAMILY RUN PENSIONS.

OTHER TAHITIAN ISLANDS:
ANAA - ACCOMMODATION IS AVAILABLE IN PENSIONS.
ARUTUA - ACCOMMODATION IS AVAILABLE IN PENSIONS.
MANIHI - THERE ARE 4 PENSIONS.

MAUPITI - ACCOMMODATION IS AVAILABLE IN PENSIONS
ON THREE ISLETS AND IN THREE HOUSES IN THE
MAIN VILLAGE.
TAHAA - THERE ARE SMALL HOTELS AND PENSIONS AVAILABLE.
TAKARAVA - THERE ARE 2 PENSIONS.
TAKAPOTO - VARIOUS PENSIONS ARE AVAILABLE.
TAKAROA - PENSIONS ARE AVAILABLE FOR ACCOMMODATION.
TETIARDA - THERE IS A 14 BUNGALOW HOTEL.
TUAMOTU ARCHIPELAGO - THERE ARE INTERNATIONAL HOTELS,
SMALL HOTELS, PENSIONS, HOUSES OR A ROOM IN FAMILY HOMES.

MARQUESAS ISLANDS:
-----------------
THE LARGE HOTEL DOES NOT EXIST HERE. THE SMALLER
HOTEL IS ONLY JUST MAKING AN APPEARENCE.
ON ALL OF THE MARQUISES ISLANDS IT IS POSSIBLE TO
FIND ACCOMMODATION IN THE HOMES OF THE RESIDENT POPULATION.
HIVA-OA
LARGEST ISLAND.
SMALL PENSIONS AND ROOMS FOR RENT IN PRIVATE HOMES.

TAHUATA
SMALL PENSIONS AND ROOMS FOR RENT IN PRIVATE HOMES.

FATU-HIVA
SMALL PENSIONS AND ACCOMMODATION ARE AVAILABLE WITH
FAMILIES.

NUKU-HIVA
THE NUKU HIVA VILLAGE IS A RESORT STYLE HOTEL
WITH 15 BUNGALOW STYLE ACCOMMODATIONS CLOSE TO THE BEACH.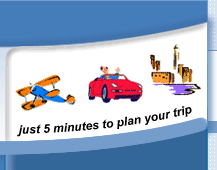 Choose destination to make hotel reservation
French Polynesia Top Cities:


French Polynesia Destination Guide: