Welcome! Here you can find useful travel information about Germany and book a hotel. To get accommodation in your destination and to find more travel information browse the cities list.
Germany : Useful information about country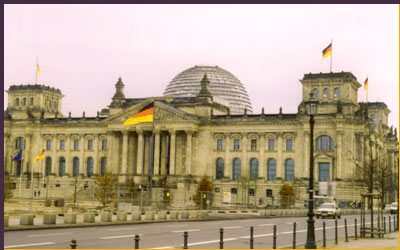 Accommodation

THERE ARE A VARIETY OF ACCOMMODATION OPTIONS AVAILABLE IN
GERMANY.

HOTELS:
APPROXIMATE PRICES:
HIGH TO MEDIUM PRICED 450 - 500 DEM
MEDIUM PRICED 290 - 400 DEM
LOWER PRICED 120 - 160 DEM.

BREAKFAST IS USUALLY BUFFET STYLE.

CASTLE HOTELS:
THESE HOTELS ARE FOUND THROUGHOUT GERMANY. CLASSIFIED
USING THE STAR SYSTEM. 2-5 STARS. A FULL LIST OF THE CASTLE
HOTELS WHICH CONSIST OF ACCOMMODATION IN CASTLES, AND OTHER
LOCATIONS OF HISTORICAL INTEREST CAN BE FOUND IN THE
GUIDE GAST IM SCHLOSS.

BED AND BREAKFAST:
ACCOMMODATION IN PRIVATE HOUSES IS INDICATED BY THE SIGN
'ZIMMER FREI'.
CAMPING:
CAMPSITES ARE FOUND IN THE MORE POPULAR HOLIDAY AREAS AND
ARE IDENTIFIED BY THE BLUE SIGN WITH A BLACK TENT ON A WHITE
BACKGROUND.
THERE ARE ALSO SPECIAL WINTER CAMPSITES.

YOUTH HOSTELS:
YOUTH HOSTELS ARE AVAILABLE TO MEMBERS. PLACES CAN BE
IN ADVANCE.

SPAS AND HEALTH RESORTS:
THERE ARE 350 OFFICIALLY REGISTERED. THE COST VARIES
DEPENDING ON TREATMENTS.

HOLIDAY VILLAGES, FLATS AND BUNGALOWS.
THIS TYPE OF USUALLY SELF CATERING ACCOMMODATION IS AVAILABLE
THROUGHOUT THE COUNTRY ON REQUEST AT TOURIST OFFICES.

FARM HOLIDAYS AND ROOMS IN CASTLE HOTELS AND STATELY HOMES
ARE OTHER TYPES OF ACCOMMODATION AVAILABLE.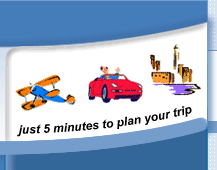 Choose destination to make hotel reservation
Germany Top Cities:


Germany Destination Guide: