Welcome! Here you can find useful travel information about Greece and book a hotel. To get accommodation in your destination and to find more travel information browse the cities list.
Greece : Useful information about country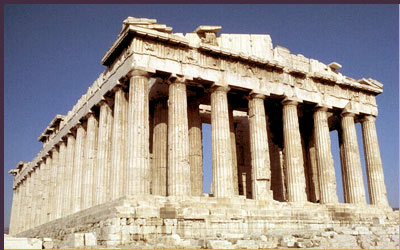 Accommodation

HOTEL:
HOTELS IN GREECE TEND TO BE FAMILY OWNED AND RUN.
HOTELS ARE DIVIDED INTO 6 CATEGORIES.
L - LUXURY
A - EXPENSIVE
B - MODERATE
C - INEXPENSIVE
D - CHEAP
E - VERY CHEAP
BOOKING IN ADVANCE IS ADVISABLE DURING THE MONTHS JULY AND
AUGUST.

PRIVATE ACCOMMODATION:
ROOMS IN PRIVATE HOMES FOR RENT ARE RECOGNISED BY THE SIGN
'DOMATIA'. THERE IS ABUNDANCE OF SUCH ACCOMMODATION.

VILLAS:
USUALLY RENTED FOR THE MONTH. THERE IS A DIFFERENCE IN
FACILITIES AND PRICE.

YOUTH HOSTELS:
7 ON THE ISLAND OF CRETE
3 IN ATHENS
2 ON THE ISLAND OF CORFU
ONE ON THE ISLAND OF SANTORINI
ONE IN PIRAEUS, DELPHI, LITOCHORO, MYCENAE, NAFPLIO,
OLYMPIA AND PATRAS.
1 IN THESSALONIKI

CAMPING:
PERMITTED OFFICIALLY ON AUTHORISED SITES BUT AFTER ASKING
PERMISSION MAY BE ALLOWED IN OTHER AREAS.
SITES ARE OPEN FROM APRIL TO OCTOBER.

TRADITIONAL SETTLEMENTS
KNOWN ALSO AS PARADOSIAKOI OIKISMOI IN GREEK, THESE
TRADITIONAL HOSTELS CAN BE FOUND THROUGHOUT THE COUNTRY.