Welcome! Here you can find useful travel information about Guatemala and book a hotel. To get accommodation in your destination and to find more travel information browse the cities list.

Guatemala : Useful information about country

Accommodation

ACCOMMODATION CAN NORMALLY BE FOUND THROUGHOUT
THE COUNTRY IN SOME CASES SIMPLY BY ASKING A
PERSON IN THE STREET. IT IS POSSIBLE TO TAKE A
ROOM IN A HOME, THE ACCOMMODATION HOWEVER MAY
BE VERY BASIC.

HOTEL:
ARE CATEGORISED USING STARS AS FOLLOWS:-
5 STAR - DELUXE
4 STAR - FIRST CLASS
3 STAR - STANDARD
2 STAR - ECONOMY
1 STAR - SUPER ECONOMY

THE ABOVE RATINGS ARE SET BY THE GUATEMALA TOURIST COMMISION
& SHOULD NOT BE INTERPRETED AS STANDARDS IN THE U.S.A.

GUATEMALA CITY
THERE ARE A WIDE CHOICE OF ALL CATEGORY HOTELS INCLUDING
THE INTERNATIONAL CHAIN AND NATIONAL CHAIN HOTELS.

LAKE ATITLAN
THERE ARE 4, 3 AND TWO STAR HOTELS. THERE ARE ALSO
HOLIDAY COMPLEX APARTMENTS. MANY ARE LOCATED AT SOLOLA.

LAKE PETEN ITZA.
NORTHERN GUATEMALA.
THERE IS A SMALL SELECTION OF HOTELS, 3 & 2 STAR, AT FLORES.

TIKAL NATIONAL PARK.
NORTHERN GUATAMLA.
THERE ARE 2 INNS AND A LODGE.
AT THE LODGE THE ACCOMMODATION IS IN BUNGALOWS.

CAMPING:
THERE ARE CAMPSITES THROUGHOUT THE COUNTRY ALTHOUGH FACILITIES
ARE BASIC. POPULAR EXCURSION IS TO STAY OVERNIGHT ON CAMPING
GROUNDS ON THE STILL ACTIVE PACAYA VOLCANO.

CARIBBEAN COAST:
THERE ARE A SELECTION OF HOTELS ALONG THIS COAST
IN THE EAST OF THE COUNTRY. PARTICULARLY AT LIVINGSTON,
PUERTO BARRIOS AND RIO DULCE.

MOTELS:
THIS TYPE OF ACCOMMODATION CAN BE FOUND BORDERING THE
MAJOR HIGHWAYS OF THE COUNTRY, FOR EXAMPLE THE ATLANTIC
HIGHWAY, THE COBAN HIGHWAY AND THE PACIFIC HIGHWAY.

PENSIONS & GUEST-HOUSES:
MOST LARGE TOWNS HAVE GUEST-HOUSES AND BOARDING HOUSES
OFFERING INEXPENSIVE ACCOMMODATION.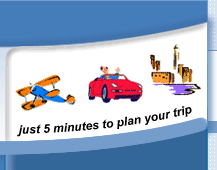 Choose destination to make hotel reservation
Guatemala Top Cities:


Guatemala Destination Guide: