Welcome! Here you can find useful travel information about Hong Kong and book a hotel. To get accommodation in your destination and to find more travel information browse the cities list.

Hong Kong : Useful information about country

Accommodation

WIDE RANGE OF TYPES OF ACCOMMODATION ARE AVAILABLE IN
HONG KONG. FROM LUXURY HOTELS TO THE YOUTH HOSTELS,
CAMPING SITES & GUEST HOUSES.

HOTELS:
THERE ARE DELUXE HOTELS AND BUDGET HOTELS TO SUIT ALL
TASTES AND BUDGETS. ALL THE MAJOR INTERNATIONAL CHAINS
ARE AVAILABLE. THERE IS NO OFFICIAL STAR RATING SYSTEM
IN HONG KONG AND GOVERNMENT CONTROL ON ROOM RATES OR OTHER
PRICES. HOWEVER THE DEMAND IS SUCH THAT STANDARDS REMAIN HIGH.
ROOM RATES ARE COMPETITIVE AND SUBJECT TO SEASONAL CHANGES.
A 10% SERVICE CHARGE AND 3% GOVERNMENT TAX ARE ADDED TO RATES.
THE LONGEST ESTABLISHED HOTEL AREAS IN HONG KONG ARE TSIM
SHA TSUI, CENTRAL AND CAUSEWAY BAY.

SELF-CATERING:
RESORT HOUSES ON THE OUTLYING ISLANDS CAN BE HIRED.

CAMPING:
CAMPING IS ONLY PERMITTED IN THE COUNTRYSIDE. THOUGH
PERMISSION IS REQUIRED WITHIN THE COUNTRY PARK PROTECTION
AREA.

YOUTH HOSTELS:
THERE ARE FOUR MAIN YMCA/YWCAS IN HONG KONG
THERE ARE NUMBER OF YOUTH HOSTELS AVAILABLE
IN HONG KONG MAINLY OF WHICH ARE LOCATED
OUTSIDE THE CITY.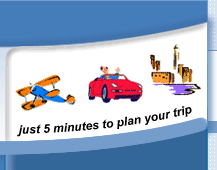 Choose destination to make hotel reservation
Hong Kong Top Cities:


Hong Kong Destination Guide: