Welcome! Here you can find useful travel information about Hungary and book a hotel. To get accommodation in your destination and to find more travel information browse the cities list.
Hungary : Useful information about country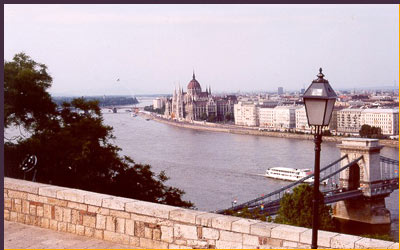 Accommodation

WIDE RANGE OF ACCOMMODATION IS AVAILABLE IN HUNGARY FROM
HOTELS, GUEST HOUSES TO CAMPING SITES ETC.

HOTELS:
HOTELS ARE FOUND IN BIG CITIES & TOWNS. WITH WIDE
SELECTIONS ACCORDING TO ONE'S NEED. VISITORS ARE BEEN
GIVEN VERY WARM WELCOME & FRIENDLY AND SMOOTH SERVICE
IN ALL CLASSES OF HOTELS.

GRADING:
HUNGARIAN HOTELS ARE CLASSIFIED ON THE STAR SYSTEM
FROM 1 - 5 STARS. HOTELS ARE CLASSIFIED BY THE LUXURY &
FACILITIES THEY PROVIDE TO THERE CUSTOMERS.

GUEST-HOUSES:
AVAILABLE ALMOST EVERYWHERE IN THE COUNTRY. THIS TYPE OF
ACCOMMODATION IS INEXPENSIVE & IS THE EXCELLENT WAY TO
KNOW THE PEOPLE OF HUNGARY. IT IS BETTER TO BOOK SUCH
ACCOMMODATION IN ADVANCE.

SELF-CATERING:
BUNGALOWS WITH TWO ROOMS FULLY EQUIPPED, CAN BE RENTED
AT A LARGE NUMBER OF RESORTS.

CAMPING:
CAMPING IS NOT ALLOWED EVERY WERE IN THE COUNTRY,
EXCEPT IN SPECIALLY DESIGNATED AREAS.
CAMPING SITES ARE ALSO GRADED FROM 1 - 4 ACCORDING TO THE
AMENITIES PROVIDED.

YOUTH HOSTELS:
THERE ARE TEN HOSTELS IN BUDAPEST AND 14 IN OTHER TOWNS.
COST OF A BED IS USD 6.00 (APPROX).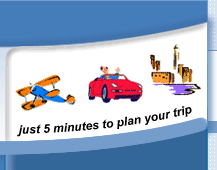 Choose destination to make hotel reservation
Hungary Top Cities:


Hungary Destination Guide: