Welcome! Here you can find useful travel information about Kazakhstan and book a hotel. To get accommodation in your destination and to find more travel information browse the cities list.

Kazakhstan : Useful information about country

Accommodation

MOST TOWNS IN KAZAKHSTAN HAVE A LIMITED SUPPLY OF REASONABLE
ACCOMMODATION. ACCOMMODATION FROM HOTELS TO GUEST-HOUSES AND
CAMPING SITES ARE AVAILABLE IN ALL TOWNS OF THE COUNTRY.

HOTELS:
MOST HOTELS DELIVER A BASIC LEVEL OF COMFORT, BUT THEY ARE NOT
UP TO THE LEVEL OF WESTERN STANDARDS.

GRADING:
A STAR-GRADING SYSTEM IS IN USED TO CATEGORIES THE HOTELS BY
THE DEPARTMENT OF TOURISM. STAR SYSTEM FROM 1-5 IS BEEN USED.

TURBAZAS (BUNGALOW ACCOMMODATION):
THESE 'TOURIST BASES' ARE AN ALTERNATIVE TO HOTEL ACCOMMODATION.
VISITORS HAVE BASIC BUNGALOW ACCOMMODATION & THREE MEALS A DAY,
FOR A VERY SMALL & NOMINAL CHARGES.

CAMPING:
THE ONLY DESIGNATED CAMPSITES ARE THE PERMANENT BASE CAMPS. ON
THE WAY TO THE HIGH PEAKS OF KAZAKHSTAN. TRAVELLERS CAN PITCH
THEIR TENTS IN OTHER LOCALITIES AT THEIR OWN RISK. THERE ARE NO
STRICT REGULATIONS AGAINST IT.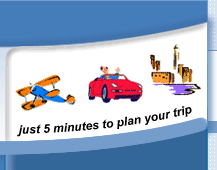 Choose destination to make hotel reservation
Kazakhstan Top Cities:


Kazakhstan Destination Guide: