Welcome! Here you can find useful travel information about Kuwait and book a hotel. To get accommodation in your destination and to find more travel information browse the cities list.

Kuwait : Useful information about country

Accommodation

HOTELS:
ACCOMMODATION IN KUWAIT HAS ALWAYS BEEN EXPENSIVE.
HOTELS RANGE FROM DELUXE TO FIRST AND SECOND CLASS.
SOME HOTELS CHARGE THE FIVE STAR PRICES BUT DO NOT
HAVE THE FIVE STAR QUALITY. ALL KUWAIT HOTELS HAVE
KEPT A REASONABLE STANDARD.

SERVICED APARTMENTS:
APARTMENTS SOME WITH HOTEL STYLE ROOM SERVICE, ARE ALSO
AVAILABLE BUT PRICES ARE GENERALLY HIGH.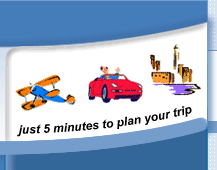 Choose destination to make hotel reservation
Kuwait Top Cities:


Kuwait Destination Guide: