Welcome! Here you can find useful travel information about Latvia and book a hotel. To get accommodation in your destination and to find more travel information browse the cities list.
Latvia : Useful information about country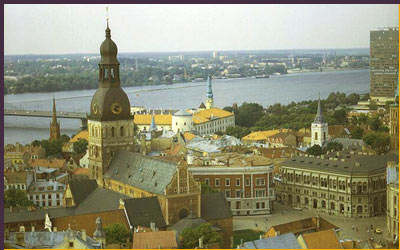 Accommodation

LATVIA CAN PROVIDE ACCOMODATION WHICH SATISFIES ALMOST
EVERY DEMAND FROM BUDGET ACCOMODATION SUCH AS BED &
BREAKFAST, CAMPING SITES AND HOSTELS UP TO BUSINESS-CLASS
HOTELS OR HIGHER STANDARDS. THE LATTER ARE MAINLY CONCENTRATED
IN RIGA AND THE RESORT OF JURMALA (FAMOUS FOR ITS HEALTH
RESORTS). FARMHOUSES OF VARIOUS STANDARDS ARE AVAILABLE IN
DIFFERENT REGIONS OF THE COUNTRY.

HOTELS:
HOTEL PRICES ARE MAINLY ON EUROPEAN LEVEL, SO IT IS
REASONABLE FOR VISITORS TRAVELLING ON BUDGET TO CHOOSE
ONE OF MANY NEW PRIVATELY-RUN BUGDET HOTELS WHICH ARE CHEAPER.

HEALTH RESORTS:
THE MOST FAMOUS ONCES ARE LOCATED IN THE SPA OF JURMALA
AND ARE A COMBINATION OF HIGH STANDARDS HOTEL ACCOMODATION
AND A VERY PROFESSIONAL MEDICAL TREATMENT. IT IS ADVISED TO ASK
FOR PACKAGES WHEN YOU INTEND TO STAY THERE.

BED & BREAKFAST:
THESE ARE MOSTLY FOUND IN RURAL AREAS AND OFFER PRICES
WHICH ARE ABOUT ONE THIRD OF THE HOTEL ONES.

FARMHOUSES:
MANY FARMHOUSES OFFER HOLIDAYS WITH SIGHT-SEEING TOURS
IN THE SURROUNDINGS, HORSE RIDING, FISHING, MUSHROOM
AND BERRY PICKING. OFTEN, THERE IS POSSIBILITY TO SAMPLE
THE LATVIAN TRADITIONS.

YOUTH HOSTELS:
INFORMATION REGARDING YOUTH HOSTELS IS AVAILABLE
FROM THE LATVIAN YOUTH HOSTELS ASSOCIATION.

CAMPING:
CAMPSITES ARE LOCATED ALONG MAIN HIGHWAYS AND THE
GULF OF RIGA. FOR DETAILS CONTACT LATVIAN EMBASSY.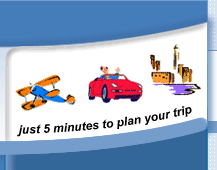 Choose destination to make hotel reservation
Latvia Top Cities:


Latvia Destination Guide: