Welcome! Here you can find useful travel information about Luxembourg and book a hotel. To get accommodation in your destination and to find more travel information browse the cities list.

Luxembourg : Useful information about country

Accommodation

THE DIFFERENT TYPES OF ACCOMMODATION IS AVAILABLE IN
LUXEMBOURG FROM LUXURY HOTELS TO STANDARD HOTELS,
CAMPSITES, YOUTH HOSTELS, ETC.

HOTEL ACCOMMODATION:
THERE ARE 122 LISTED HOTELS THROUGHOUT THE DUCHY.

HOTEL RATING:
ARE CLASSIFIED BY STARS 5-1.

HOLIDAY APARTMENTS:
NUMBER OF HOLIDAY FLATS AND CHALETS ARE AVAILABLE THROUGHOUT
THE COUNTRY.

CAMPING:
THERE ARE OVER 120 CAMPSITES THROUGHOUT THE COUNTRY, WITH MANY
AMENITIES. ACCORDING TO GOVERNMENT REGULATIONS, CAMPSITES ARE
RANGED IN THREE DIFFERENT CATEGORIES AND THE TARIFF ON EACH
CAMP IS DIFFERENT AND SHOWN AT THE ENTRANCE.

YOUTH HOSTELS:
THERE ARE YOUTH HOSTELS AT BEAUFORT, BOURGLINSTER, ECHTERNACH,
ETTELBRUCK, GREVENMACHER, HOLLENFELS, LULTZHAUSEN, LUXEMBOURG,
TROISVIERGES, VIADEN AND WILTZ.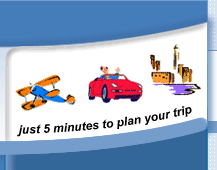 Choose destination to make hotel reservation
Luxembourg Top Cities:


Luxembourg Destination Guide: