Welcome! Here you can find useful travel information about Malawi and book a hotel. To get accommodation in your destination and to find more travel information browse the cities list.

Malawi : Useful information about country

Accommodation

HOTELS:
THERE IS A RANGE OF GOOD HOTELS IN THE MAIN TOWNS OF
LILONGWE, BLANTYRE, MZUZU AND ZOMBA PLATEAU.
RESORT TYPE ACCOMMODATION IS AVAILABLE ON THE LAKESHORE
BEACHES.

REST HOUSES:
AVAILABLE ALMOST IN EACH TOWN OF THE COUNTRY AND IN FOREST
RESERVES.

LODGES:
LODGES ARE AVAILABLE IN ALL THE NATIONAL PARKS AND GAME
RESERVES AND SOME FOREST RESERVES.

CAMPING:
THERE ARE CAMPSITES ALONG THE LAKESHORE, IN THE RESORT AND
FOREST AREAS, GAME PARKS AND RESERVES ALSO HAVE CAMPSITES.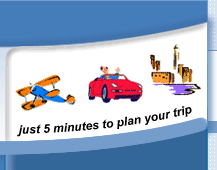 Choose destination to make hotel reservation
Malawi Top Cities:


Malawi Destination Guide: