Welcome! Here you can find useful travel information about Maldives and book a hotel. To get accommodation in your destination and to find more travel information browse the cities list.

Maldives : Useful information about country

Accommodation

THE MALDIVES HAS A WIDE VARIETY OF ACCOMMODATION FOR THE
VISITOR. CHOICES VARY FROM 90 RESORT ISLANDS, TO HOTELS
AND GUEST HOUSES IN MALE, TO YACHTS AND YACHT-DHONIS, A
SPECIALLY CONVERTED MALDIVIAN VESSEL WHICH ARE LICENSED
TO ACCOMMODATE VISITORS.

THE RESORTS OF THE MALDIVES ARE DEVELOPED ON UNINHABITED
ISLANDS, EACH ISLAND IS JUST ONE HOTEL. THE ACCOMMODATION
IS MAINLY THE BUNGALOW STYLE EQUIPPED WITH MODERN
CONVENIENCES. MOST OF THE RESORT ISLANDS HAVE AT LEAST TWO
RESTAURANTS. THE RESORTS VARY FROM EXTRAVAGANTLY LUXURIOUS
TO FAIRLY SIMPLE ONES.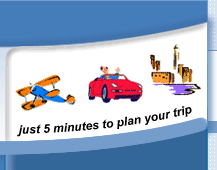 Choose destination to make hotel reservation
Maldives Top Cities:


Maldives Destination Guide: