Welcome! Here you can find useful travel information about Mozambique and book a hotel. To get accommodation in your destination and to find more travel information browse the cities list.

Mozambique : Useful information about country

Accommodation

HOTEL ACCOMMODATION:
THERE ARE A VARIETY OF HOTELS IN THE CAPITAL MAPUTO HOWEVER
DEMAND IS GREATER THAN AVAILABILITY SO RESERVE IN ADVANCE.
PAYMENT IS IN DOLLARS OR OTHER FOREIGN CURRENCY.
HOTEL RATING:
BY STARS, 5-1.

INHACA ISLAND.
2 STAR HOTEL. PRICES REASONABLE.

BAZARUTO ISLANDS.
3 HOTELS CURRENTLY OPERATING, BENGUERA, BAZARUTO, MAGARIPE.
ALL PAYMENTS IN FOREIGN CURRENCIES.

GUEST-HOUSES:
IT IS POSSIBLE TO RENT HOLIDAY COTTAGES, BUNGALOWS AND
RONDAVELS CHEAPLY.

CAMPING:
THERE ARE CAMPSITES ALONG THE BEACHES AND A REST CAMP IN
GORONGOSA GAME PARK. CAMPING IS ALSO PERMITTED AT VARIOUS
CATHOLIC AND PROTESTANT MISSIONS IN THE COUNTRY.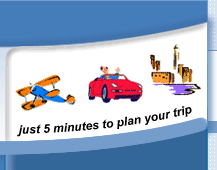 Choose destination to make hotel reservation
Mozambique Top Cities:


Mozambique Destination Guide: