Welcome! Here you can find useful travel information about Namibia and book a hotel. To get accommodation in your destination and to find more travel information browse the cities list.

Namibia : Useful information about country

Accommodation

BOOKING ACCOMMODATION
WRITTEN APPLICATIONS ARE GIVEN PRIORITY AND CAN BE
SENT UP TO 18 MONTHS IN ADVANCE.
APPLY TO
DIRECTOR OF TOURISM
RESERVATIONS
PVT BAG 13267 WINDHOEK NAMIBIA.

SOME 90 PERCENT OR REGISTERED ROOM IN HOTELS, REST CAMPS
AND GUEST FARMS SUBSCRIBE TO THE HOTEL ASSOCIATION OF
NAMIBIA.
HOTELS INCLUDE MANY OF INTERNATIONAL STANDARDS.
BOTH HOTELS AND GUEST FARMS ARE GRADED BY THE MINISTRY OF
WILDLIFE CONSERVATION AND TOURISM. GUEST FARMS ARE USUALLY
SET IN EXTENSIVE GROUNDS WITH HIKING AND OTHER FACILITIES.
GRADING:
HOTELS ARE GRADED ON A SCALE OF 1 TO 5 STARS.

CENTRAL REGION.
DAAN VILJOEN GAME PARK SITUATED IN THE KHOMAS HOCHLAND.
HERE THERE IS THE GROSS BARMEN MODERN HOT SPRING RESORT
NEAR OKAHANDJA. THERE IS ALSO A REST CAMP IN THE
WATERBERG PLATEAU PARK 60KMS TO THE EAST OF OTJIWARONGO.
THE KHORIXAS REST CAMP 4KMS SOUTH OF KHORIXAS AND
REHO SPA 90KMS SOUTH OF WINDHOEK.

SOUTHERN REGION.
HARKAP RECREATION RESORT 24 KMS NORTH WEST OF MARIENTAL.
AI-AIS HOT SPRINGS 90KMS FROM THE MAIN LOOK OUT POINT
OF THE FISH RIVER CANYON.

NAMIB REGION.
THE NAMIB-NAUKLUFT PARK HAS THREE CAMPING SITES, THE
NAUKLUFT AREA SITUATED NORTH WEST OF MALTAHOHE, THE
SESRIEM AREA WEST OF THE NAUKLUFT MOUNTAINS AND THE
NAMIB AREA BETWEEN THE KUISEB AND SWAKOP RIVERS.
THE COASTAL TOWNS OF LUDERITZ AND SWAKOPMUND.
TERRACE BAY IN THE SKELETON COAST PARK 350KMS NORTH
OF SWAKOPMUND.

NORTHERN REGION.
ETOSHA NATIONAL PARK.
THERE ARE TREE REST CAMPS AT OKAUKUENO 120 KMS NORTH
OF OUTJO, HALALI 55KMS TO THE EAST OF OKAUKUEJO AND
NAMUTONI 107KMS NORTH WEST OF TSUMEB. POPA FALLS IS A
REST CAMP ON THE BANKS OF THE OKAVANGO RIVER.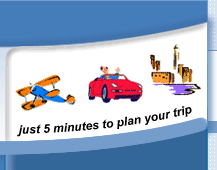 Choose destination to make hotel reservation
Namibia Top Cities:


Namibia Destination Guide: