Welcome! Here you can find useful travel information about New Caledonia and book a hotel. To get accommodation in your destination and to find more travel information browse the cities list.

New Caledonia : Useful information about country

Accommodation

THERE IS A VERY GOOD SELECTION OF ACCOMMODATION AVAILABLE
WITH HOTELS, COUNTRY INNS AND RURAL LODGINGS.

HOTELS:
HOTELS ARE MOSTLY SMALL AND INTIMATE. PRICES RANGE FROM
MODERATE TO EXPENSIVE.
MODERN 3 & 5-STAR HOTELS HAVE BEEN BUILT OR FULLY RENOVATED
AT ANSE VATA.

BUNGALOWS OR HUTS:
VISITORS INTERESTED IN EXPERIENCING THE TRADITIONAL WAY OF
LIFE CAN ARRANGE TO STAY IN MELANESIAN STYLE BUNGALOWS OR
HUTS.

FARM HOLIDAYS:
THESE ARE REGULATED BY THE CHAMBER OF AGRICULTURE.

CAMPING:
MAJOR CAMPING SITES ARE IN THE RURAL LODGING AREA. MOST
SITES INCLUDE WASH ROOMS, TOILETS, BARBECUE FACILITIES AND
MINI-SUPERMARKETS. PERMISSION SHOULD BE SOUGHT FROM
LANDOWNERS BEFORE SETTING UP CAMP.

YOUTH HOSTELS:
YOUTH HOSTEL SITUATED IN NOUMEA, WITH DORMITORIES AND COMMUNAL
FACILITIES AT REASONABLE RATES.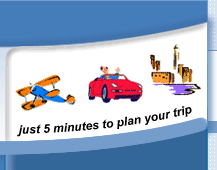 Choose destination to make hotel reservation
New Caledonia Top Cities:


New Caledonia Destination Guide: