Welcome! Here you can find useful travel information about Nigeria and book a hotel. To get accommodation in your destination and to find more travel information browse the cities list.

Nigeria : Useful information about country

Accommodation

HOTELS:
FIRST CLASS HOTELS ARE AVAILABLE IN LAGOS & IN OTHER MAJOR
TOWNS. HOTELS ARE GENERALLY VERY EXPENSIVE, BUT STILL THEY
ARE HEAVILY BOOKED AND ADVANCE RESERVATION IS ESSENTIAL.

REST-HOUSES:
GOVERNMENT-RUN CATERING REST-HOUSES ARE AVAILABLE THROUGHOUT
THE COUNTRY AND OFFER ACCOMMODATION IN COLONIAL-STYLE REST
HOUSES.

SPORTING CLUBS:
BIG TOWNS HAVE SPORTING CLUBS WHICH OFFER CHEAP ACCOMMODATION
AND EATING FACILITIES. AND ONLY USED BY THOSE VISITORS WHO
TAKE TEMPORARY MEMBERSHIP.

GUEST HOUSES:
THE UNIVERSITIES HAVE HAVE GUEST-HOUSES FOR VISITING STUDENTS,
BUT MAY BE ABLE TO ACCOMMODATE OTHER VISITORS ALSO.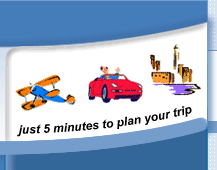 Choose destination to make hotel reservation
Nigeria Top Cities:


Nigeria Destination Guide: