Welcome! Here you can find useful travel information about Oman and book a hotel. To get accommodation in your destination and to find more travel information browse the cities list.

Oman : Useful information about country

Accommodation

HOTELS:
THERE ARE ALL STANDARDS OF HOTELS AVAILABLE IN MUSCAT AND
SUITABLE TO ALL BUDGETS. OUTSIDE THE CAPITAL IT IS NOT
AS EASY TO FIND ACCOMMODATION.

CAMPING:
THERE ARE NO OFFICIAL CAMP SITES IN OMAN, BUT YOU MAY
CAMP IN THE MOUNTAINS OR DESERT AREAS . MAKE SURE YOU
FIND THE RIGHT SPOT AND THAT YOU ARE NOT TRESPASSING.
WHEN CAMPING IN THE DESERT, BE SURE TO HAVE AT LEAST
TWO VEHICLES AND TO LET SOMEBODY BACK IN THE CITY KNOW
APPROXIMATELY WHERE YOU WILL BE. IT IS A GOOD IDEA TO
BRING SOME WARM CLOTHING AS DESERT NIGHTS CAN BE VERY
COLD.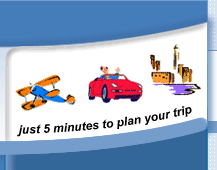 Choose destination to make hotel reservation
Oman Top Cities:


Oman Destination Guide: