Welcome! Here you can find useful travel information about Papua New Guinea and book a hotel. To get accommodation in your destination and to find more travel information browse the cities list.

Papua New Guinea : Useful information about country

Accommodation

HOTEL:
THERE IS A SELECTION OF ACCOMMODATION THROUGHOUT THE COUNTRY
RANGING FROM FIRST CLASS HOTELS TO DELUXE TOURIST LODGES AND
ALL MAIN CENTRES HAVE SOME COMMERCIAL ACCOMMODATION, HOTELS
MOTELS SOME HAVE ONLY THREE OR FOUR ROOMS.

GUEST HOUSES:
IN MANY SMALL VILLAGES ACCOMMODATION CAN BE FOUND IN GUEST
HOUSES.

CAMPING:
CAMP SITES ARE PROVIDED IN MANY PLACES BY THE BOY SCOUTS AND
GIRL GUIDES. THESE ARE NOT FOR PUBLIC USE.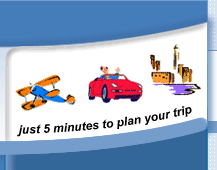 Choose destination to make hotel reservation
Papua New Guinea Top Cities:


Papua New Guinea Destination Guide: