Welcome! Here you can find useful travel information about Philippines and book a hotel. To get accommodation in your destination and to find more travel information browse the cities list.

Philippines : Useful information about country

Accommodation

PHILIPPINES OFFERS A WIDE CHOICE OF ACCOMMODATION. HOTELS,
INNS, PENSIONS, HOSTELS, CAMPING SITES ETC.

HOTEL ACCOMMODATION:
IN METRO MANILA AND MOST LARGE PROVINCES A WIDE SELECTION
OF HOTELS EXIST. THE STANDARDS ARE GOOD. SERVICE CHARGE
OF 10% IS BEEN CHARGED EXTRA ON THE BILL.

RATING:
HOTELS ARE BEEN RATED IN DELUXE CLASS, 1ST CLASS,
STANDARD CLASS & ECONOMY CLASS.

PENSION:
IN MANILA PENSIONS HAVE BECOME POPULAR DUE TO THEIR
PERSONALIZED SERVICE AND GOOD FACILITIES.

YOUTH HOSTELS:
THERE IS AN EXTENSIVE NETWORK OF HOSTELS OFFERING
DORMITORY STYLE ACCOMMODATION.

SELF-CATERING:
'APARTELS' ARE AVAILABLE FOR MINIMUM STAYS OF A WEEK.

CAMPING:
OFFERED ONLY IN A VERY LIMITED NUMBER OF PLACES.

HOMESTAY PROGRAMME:
THE DEPARTMENT OF TOURISM HAS 15 DESTINATIONS OUTSIDE
THE CAPITAL WHERE THERE ARE INSUFFICIENT HOTELS OR NO
LODGING FACILITIES. THIS PROGRAMME OF ACCOMMODATION
OFFERS THE INEXPENSIVE ACCOMMODATION IN MODEST FILIPINO
HOMES.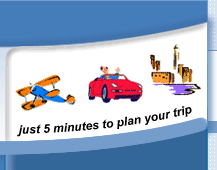 Choose destination to make hotel reservation
Philippines Top Cities:


Philippines Destination Guide: