Welcome! Here you can find useful travel information about Syrian Arab Republic and book a hotel. To get accommodation in your destination and to find more travel information browse the cities list.

Syrian Arab Republic : Useful information about country

Accommodation

HOTELS:
THERE ARE GOOD QUALITY HOTELS SITUATED WITHIN PROXIMITY OF
THE WELL KNOWN SITES. ACCOMMODATION IS MODERN WITH MANY
RECENTLY CONSTRUCTED HOTELS. THE BEST QUALITY HOTELS ARE
FOUNDIN DAMASCUS, THOUGH ALEPPO, HOMS, HAMA, LATAKIA AND
PALMYRA ALSO HAVE LUXURY HOTELS

GRADING:
HOTELS RANGE FROM FAIRLY LOW GRADE TO LUXURIOUS 5-STAR
ACCOMMODATION.

GUEST-HOUSES:
AVAILABLE IN DAMASCUS, ZABADANI, ALEPPO, IDLIB,
DAR'A AND BOSRA.

CAMPING:
THERE ARE OFFICIAL CAMPSITES IN ALEPPO, LATAKIA, TARTUS
AND PALMYRA. OTHERWISE, CAMPING IS PERMITTED NEAR RESORTS.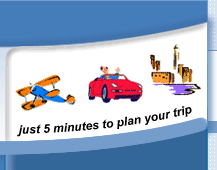 Choose destination to make hotel reservation
Syrian Arab Republic Top Cities:


Syrian Arab Republic Destination Guide: