Welcome! Here you can find useful travel information about Zimbabwe and book a hotel. To get accommodation in your destination and to find more travel information browse the cities list.

Zimbabwe : Useful information about country

Accommodation

ACCOMMODATION IN ZIMBABWE RANGES FROM CAMPSITES TO FIRST CLASS
LUXURY HOTELS AND RATES ARE QUOTED IN US DOLLARS.

HOTELS:
ALL TYPE OF HOTELS RANGE FROM LUXURY HOTELS TO STANDARD ONES.
ARE AVAILABLE THROUGHOUT THE COUNTRY.

GRADING:
STAR SYSTEM FROM 1-5 IS BEEN USED TO CATEGORIES THE HOTELS ON
THE BASIS OF LUXURY THEY PROVIDE TO THE CUSTOMERS.

LUXURY LODGES:
THESE LUXURY LODGES ARE AVAILABLE IN THE OUTSKIRTS OF THE CITY,
IN NATIONAL PARKS & ON RIVER SIDES.

BED AND BREAKFAST:
THIS TYPE OF ACCOMMODATION IS USUALLY FOUND IN SMALLER
TOWNS AND HOLIDAY CENTERS, WHICH PROVIDES STAYING SPACE
AND ONE TIME FOOD ON NOMINAL PRICES.

CAMPING:
MUNICIPAL AUTHORISED CAMPSITES ARE AVAILABLE ALL THROUGHOUT
THE COUNTRY WHICH PROVIDES ACCOMMODATION TO THE ADVENTURE
LOVING PEOPLE.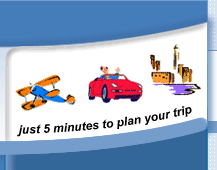 Choose destination to make hotel reservation
Zimbabwe Top Cities:


Zimbabwe Destination Guide: