Welcome! Here you can find useful travel information about Antigua And Barbuda and book a hotel. To get accommodation in your destination and to find more travel information browse the cities list.

Antigua And Barbuda : Useful information about country

Accommodation

THERE ARE APPROXIMATELY 4200 HOTELS ROOMS ON BOTH
ISLANDS. THOUGH NOT OFFICIALY RATED, MOST OF THE
HOTELS ARE RANGING FROM DELUXE TO STANDARD.

ANTIGUA: HOTELS HAVE ROOMS WITH EITHER FULL AIR
CONDITIONING OR WITH FANS AND PROVIDE A CHOICE
OF MEAL PLANS.
GUEST-HOUSES WHICH IS CHEAPER THAN THE HOTELS
PROVIDE BASIC BUT CLEAN ACCOMMODATION,
SOMETIMES WITH MEALS. SELF-CATERING ACCOMMODATION
IS ALSO AVAILABLE.

BARBUDA: A NUMBER OF GUESTHOUSES AND HOTELS ARE
AVAILABLE.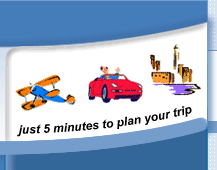 Choose destination to make hotel reservation
Antigua And Barbuda Top Cities:


Antigua And Barbuda Destination Guide: