Welcome! Here you can find useful travel information about Austria and book a hotel. To get accommodation in your destination and to find more travel information browse the cities list.
Austria : Useful information about country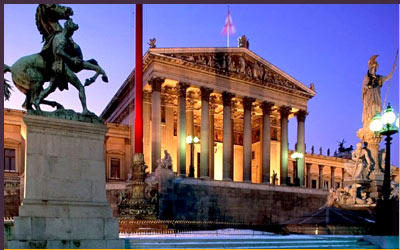 Accommodation

HOTELS:
THEY ARE CLASSIFIED USING THE STAR SYSTEM.
5 STARS TO 1.
THE MOST POPULAR HOTELS IN VIENNA ARE AROUND THE OPERA.
THE TOURIST OFFICES AT THE AIRPORT AND THE RAILWAY
STATION CAN MAKE RESERVATIONS.

INNS - GASTHOF
THIS IS A POPULAR ACCOMMODATION OPTION AND IT IS WISE TO
RESERVE IN ADVANCE ESPECIALLY AT CHRISTMAS, EASTER AND
DURING THE PEAK SUMMER MONTHS.

YOUTH HOSTELS:
THERE IS A HOSTEL IN VIENNA. ACCOMMODATION IS IN ROOMS WITH
TWO TO FOUR BEDS. THE TOTAL NUMBER OF YOUTH HOSTELS IN
AUSTRIA IS APPROXIMATELY 100.

CAMPING:
THERE ARE APPROXIMATELY 500 CAMPSITES IN DIFFERENT LOCATIONS.
APPROXIMATELY 160 SITES ARE EQUIPPED FOR WINTER CAMPING.
ON SOME SITES CARAVANS CAN BE RENTED.

FARMHOUSE HOLIDAY - BAUERNHOF:
THERE ARE APPROXIMATELY 29,000 FARMHOUSES IN AUSTRIA.
LOCATED IN THE TYROL TOGETHER WITH OTHER LOCALITIES IN
AUSTRIA.

MOUNTAIN HUTS: - SCHUTZHUTTE:
THESE OFFER DORMITORY ACCOMMODATION FOR THE ALPINE
ACTIVITIES.

SELF-CATERING:
HOLIDAY APARTMENTS AND CHALETS ARE AVAILABLE FOR RENT
THROUGHOUT AUSTRIA. FOR FULL DETAILS CONTACT YOUR LOCAL
TRAVEL AGENT. OR THE AUSTRIAN NATIONAL TOURIST BOARD.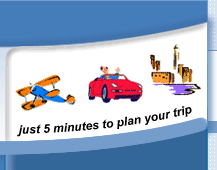 Choose destination to make hotel reservation
Austria Top Cities:


Austria Destination Guide: