Welcome! Here you can find useful travel information about Botswana and book a hotel. To get accommodation in your destination and to find more travel information browse the cities list.

Botswana : Useful information about country

Accommodation

HOTELS:
HOTELS IN BOTSWANA ARE GENERALLY OF REASONABLE STANDARD,
PARTICULARLY THOSE IN MAIN CENTERS IN THE EAST OF THE COUNTRY.
THE LARGE NUMBERS OF HOTELS & MOTELS ARE AVAILABLE IN OR NEAR
GABORONE, FRANCISTOWN, KASANE AND MAUN.

SAFARI LODGES & CAMPS:
THE MAJORITY OF SAFARI LODGES ARE FOUND IN THE CHOBE NATIONAL
PARK, MOREMI GAME RESERVE AND OKAVANGO DELTA AND FEW LODGES &
CAMPS IN THE MAKGADIKGADI PANS AND TULI BLOCK. STANDARDS ARE
GENERALLY HIGH, WITH ALL LUXURY NECESSITIES.

CAMPING:
THERE ARE CAMPSITES AT MOREMI GAME RESERVE, CHOBE NATIONAL PARK,
NXAI PAN NATIONAL PARK AND MAKGADIKGADI PANS NATIONAL PARK.
THESE CAMPSITES NEED TO BE PRE-BOOKED WITH THE DEPARTMENT OF
WILDLIFE AND NATIONAL PARKS.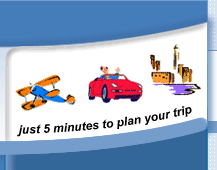 Choose destination to make hotel reservation
Botswana Top Cities:


Botswana Destination Guide: