Welcome! Here you can find useful travel information about Cayman Islands and book a hotel. To get accommodation in your destination and to find more travel information browse the cities list.

Cayman Islands : Useful information about country

Accommodation

THERE ARE A DIVERSITY OF PLACES TO STAY. HOTELS CONDO-
MINIUM COMPLEXES, GUEST HOUSES AND SUITES IN PRIVATE HOMES
THIS PROVIDES A RANGE FROM THE LUXURIOUS TO THE SIMPLE.

MOST HOTELS ARE SITUATED ALONG THE SEVEN MILE BEACH. THERE
ARE ALSO HOTELS ON THE ISLANDS OF CAYMAN BRAC AND LITTLE
CAYMAN.

SELF CATERING:
THERE IS A WIDE VARIETY OF APARTMENTS AND VILLAS AVAILABLE.
FAMILY ACCOMMODATION, ACCOMMDATION WITH SPECIAL OPTIONS FOR
DIVING AND OTHER SPORTS, SPECIAL HOLIDAY VILLAGES & BUDGET
STYLE HOTELS.

CAMPING:
CAMP SITES ARE AVAILABLE IN THE ISLAND.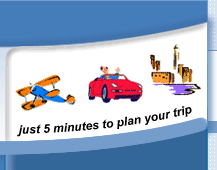 Choose destination to make hotel reservation
Cayman Islands Top Cities:


Cayman Islands Destination Guide: