Welcome! Here you can find useful travel information about Grenada and book a hotel. To get accommodation in your destination and to find more travel information browse the cities list.

Grenada : Useful information about country

Accommodation

THERE IS A GOOD RANGE OF ACCOMMODATION. HOTELS, GUEST
HOUSES AND SELF CATERING ACCOMMODATION.
IT IS ADVISABLE TO RESERVE IN ADVANCE ESPECIALLY IN THE
HIGH SEASON.
THERE ARE VARIOUS ACCOMMODATION PLANS:-
EUROPEAN - ROOM ONLY
CONTINENTAL - ROOM AND BREAKFAST.
AMERICAN - ROOM AND THREE MEALS.
MODIFIED AMERICAN/ROOM AND BREAKFAST PLUS ONE OTHER MEAL.

GUEST HOUSES ARE USUALLY GOOD BUT THERE ARE NO SPORTS
AMENITIES. SELF CATERING APARTMENTS, FLATS AND SMALL
HOUSES CAN BE RENTED FOR VARIOUS PERIODS OF TIME, THE
TARIFFS VARY CONSIDERABLY.

CAMPING: ALLOWED IN GRAND ETANG NATIONAL PARK AND ON
SCHOOL AND CHURCH GROUNDS IN CARRIACOU (PERMISSION
MUST BE SOUGHT FIRST).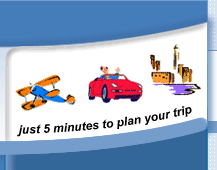 Choose destination to make hotel reservation
Grenada Top Cities:


Grenada Destination Guide: