Welcome! Here you can find useful travel information about Ireland and book a hotel. To get accommodation in your destination and to find more travel information browse the cities list.
Ireland : Useful information about country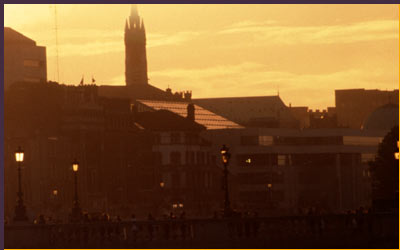 Accommodation

IN THE CAPITAL DUBLIN THERE IS A CHOICE OF HOTELS. FROM
5 STAR TO 1 STAR. THERE IS ALSO AN ABUNDANCE OF BED AND
BREAKFAST RANGING FROM THOSE ALMOST AKIN TO A SMALL HOTEL
AND THE MORE TRADITIONAL SMALLER ESTABLISHMENTS WHICH
ARE THE FAMILY HOUSE.

OUTSIDE THE CAPITAL THERE IS LITTLE PROBLEM IN FINDING
ACCOMMODATION. BED AND BREAKFAST ACCOMMODATION CAN BE
FOUND ON MOST ROUTES AND IN MOST VILLAGES AND TOWNS.

THERE ARE A RANGE OF INDEPENDANTLY RUN HOSTELS WHICH
PROVIDE BUDGET ACCOMMODATION. THERE ARE FAMILY ROOMS
IN MANY OF THE HOSTELS. THERE ARE ALSO YOUTH HOSTELS
THROUGHOUT THE COUNTRY ALSO OPEN TO NON MEMBERS.
THEY PROVIDE ACCOMMODATION WITH COMFORTABLE BEDS AND
FACILITIES FOR COOKING ONE'S OWN MEALS.

HOLIDAY COTTAGES CAN BE RENTED FOR VARIOUS PERIODS OF
TIME IN SOME AREAS, INFORMATION CAN BE OBTAINED FROM
REGIONAL TOURIST OFFICES.

THERE ARE CAMP SITES. CAMPING IS ILLEGAL IN THE NATIONAL
PARKS. SITES ARE OPEN FROM THE END OF MAY TO SEPTEMBER.

GUEST-HOUSES: THERE ARE OVER 490 GUEST-HOUSES REGISTERED.
THE MINIMUM NUMBER OF BEDROOMS IS FIVE AND THE AVAILABILITY
OF MEALS IS NOT A REQUIREMENT.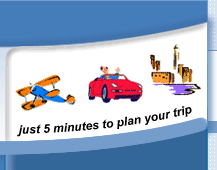 Choose destination to make hotel reservation
Ireland Top Cities:


Ireland Destination Guide: