Welcome! Here you can find useful travel information about Jordan and book a hotel. To get accommodation in your destination and to find more travel information browse the cities list.

Jordan : Useful information about country

Accommodation

HOTELS:
THERE ARE A WIDE VARIETY THROUGHOUT THE COUNTRY.
HOTELS ARE OPERATED BY NATIONAL HOTEL CHAINS. THE
WELL KNOWN INTERNATIONAL CHAINS ARE ALSO REPRESENTED.
IN CERTAIN AREAS FOR EXAMPLE, AROUND THE DEAD SEA
THERE ARE THERAPEUTIC CLINICS. AT ZERQA MA, EAST
FROM THE DEAD SEA THERE ARE HOT SPRINGS. HERE THE
HOTEL COMPLEX ALSO PROVIDES THERAPEUTIC FACILITIES.
GRADING: 5 TO 1 STAR

GOVERNMENT REST HOUSES:
THESE HAVE SLEEPING AND DINNING FACILITIES AND
ARE LOCATED AT KEY TOURIST SITES.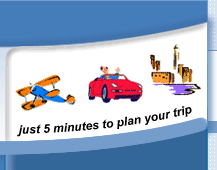 Choose destination to make hotel reservation
Jordan Top Cities:


Jordan Destination Guide: