Welcome! Here you can find useful travel information about Korea Republic Of and book a hotel. To get accommodation in your destination and to find more travel information browse the cities list.

Korea Republic Of : Useful information about country

Accommodation

ALL PRICES STATED IN THE FOLLOWING INFORMATION ARE ONLY
APPROXIMATE AND ARE INCLUDED SIMPLY TO GIVE AN IDEA OF
THE TARIFFS FOR THE DIFFERENT TYPES OF ACCOMMODATION.

A WIDE RANGE OF ACCOMMMODATION IS AVAILABLE IN KOREA.

HOTEL:
THERE ARE 418 MODERN TOURIST HOTELS IN THE MAJOR CITIES
AND TOURIST DESTINATIONS OF KOREA. IN SEOUL ALONE, A BROAD
RANGE OF HOTELS INCLUDING 27 DELUXE & 69 STANDARD FACILITIES
ARE AVAILABLE. HOTELS IN KOREA ARE AVAILABLE AT DIFFERENT
LEVELS OF PRICE AND COMFORT.

GRADING:
HOTELS ARE CLASSIFIED BY AN OFFICIAL RATING SYSTEM ACCORDING
TO SIZE, SERVICE QUALITY AND CONVENIENCES INTO FIVE GROUPS.
SUPER DELUX (SDL), DELUX (DLX), FIRST CLASS, SECOND CLASS
AND THIRD CLASS. THE MUGUNGHWA (ROSE OF SHARON), THE NATIONAL
FLOWER OF KOREA, IS USED AS A SYMBOL OF QUALITY, WITH FIVE
FLOWERS BEING THE TOP RANKING.

YOGWANS (BUDGET INNS):
THESE ARE TRADITIONAL KOREAN HOTELS FOUND THROUGHOUT THE
COUNTRY. A SPECIAL MATTRESS, QUILT & HEADREST ARE ARRANGED
ON THE FLOOR OF THE ROOM. THERE IS A SPECIAL FLOOR HEATING
SYSTEM FOR COLD WEATHER. THERE IS USUALLY A RESTAURANT AND
AND ALSO ROOM SERVICE OF MEALS.

CONDOMINIUMS:
MOST CONDOMINIUMS ARE LOCATED NEAR TOURIST AREAS & ARE
GAINING POPULARITY AMONGST FAMILIES, COMPANIES & CLUD TRIPS.
38 CONDOMINIUMS ARE REGISTERED IN KOREA. THEY PROVIDE PRIVATE
COOKING FACILITIES & NEARBY RESTAURANTS, SUPERMARKETS & OTHER
RECREATIONAL FACILITIES. ALTHOUGH CONDOMINIUMS ARE ONLY ALLOWED
TO BE USED BY MEMBERS DURING PEAK SEASONS, BUT THEY CAN BE
RENTED TO NON-MEMBERS DURING OFF-PEAK SEASONS.

HOME-STAY:
VISITORS WHO LIKE TO KNOWN THE CULTURE & LIFE STYLE OF THE
KOREAN PEOPLE, HAVE A GOOD OPTION TO STAY IN LABO & KYEPA
ALSO KNOWN AS HOME-STAY.

YOUTH HOSTELS:
AT PRESENT, THERE ARE THIRTY YOUTH HOSTELS IN KOREA. ALL ARE
MEMBERS OF THE KOREA YOUTH HOSTEL ASSOCIATION. THEY OFFER
REASONABLY PRICED ROOMS FOR ECONOMY-MINDED TRAVELERS AND
STUDENTS. THE CHARGE FOR ONE NIGHT IS ABOUT KRW 5,000-10,000
CONSIDERABLY CHEAPER THAN ANY OTHER ACCOMMODATIONS. THIS RATE
ONLY APPLIES TO ITS MEMBERS.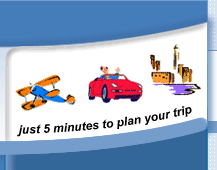 Choose destination to make hotel reservation
Korea Republic Of Top Cities:


Korea Republic Of Destination Guide: