Welcome! Here you can find useful travel information about Lebanon and book a hotel. To get accommodation in your destination and to find more travel information browse the cities list.

Lebanon : Useful information about country

Accommodation

HOTELS:
LEBANON OFFERS ACCOMMODATION TO SUIT ALL BUDGETS.
BEIRUT'S HOTELS HAVE NOW ALL BEEN REBUILT, AND A
NUMBER OF NEW ONES ADDED. OUTSIDE BEIRUT, HOWEVER,
HOTELS ARE FEW AND FAR BETWEEN, PARTICULARLY IN
THE SOUTH. WINTER AND SUMMER RATES ARE THE SAME.
ACCOMMODATION RATES ARE NORMALLY SUBJECT TO A 15
PER CENT SERVICE CHARGE.
GRADING: 1 TO 4 STARS (A AND B WITHIN EACH CLASS).

GUEST-HOUSES:
LOCAL HOSTELS ARE AVAILABLE IN COASTAL VILLAGES
WITH REASONABLE PRICES.

SELF-CATERING:
FURNISHED AND OTHER APARTMENTS ARE AVAILABLE FOR RENT.

CAMPING/YOUTH HOSTELS:
THERE ARE A NUMBER OF CAMPSITES THROUGHOUT LEBANON
FOR FURTHER INFORMATION ON CAMPSITES, YOUTH HOSTELS
CONTACT THE MINISTRY OF TOURISM.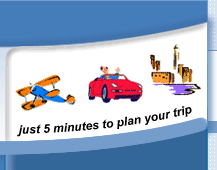 Choose destination to make hotel reservation
Lebanon Top Cities:


Lebanon Destination Guide: