Welcome! Here you can find useful travel information about Macedonia The Former Yugoslav Republic Of and book a hotel. To get accommodation in your destination and to find more travel information browse the cities list.

Macedonia The Former Yugoslav Republic Of : Useful information about country

Accommodation

HOTELS
THE HOTEL ACCOMMODATION IN MACEDONIA IS CLASSIFIED AS
L (DELUX), A, B, C AND D CATEGORY. THERE ARE ALSO
TOURIST APARTMENTS, PENSIONS, CAMPS, HOSTELS AND
PRIVATE HOUSES AND ROOMS. THE PRICES ARE DEPENDENT
ON THE CATEGORY AND TIME OF THE YEAR.
OUT-OF-SEASON PRICES ARE MORE AFFORDABLE.

IN SKOPJE THE INTERNATIONAL CHAIN HOTELS
ARE REPRESENTED. IN MOST TOWNS HOTEL ACCOMMODATION
CAN BE FOUND.

YOUTH HOSTELS
NON MEMBERS ARE ADMITTED BUT PRIORITY MAY BE GIVEN
TO MEMBERS. SOME HOSTELS PROVIDE COOKING.

PRIVATE ACCOMMODATION
IS PRESENTED IN SMALLER CITIES ESPECIALLY IN THE MAJOR
TOURIST CENTERS FOR EXAMPLE IN THE SUMMER PERIOD PRIVATE
ACCOMMODATION CAN BE FOUND AT THE LAKES COAST AND IN THE
WINTER PERIOD CAN BE FOUND IN THE MOUNTAIN SKI-RESORTS.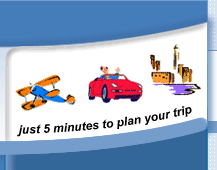 Choose destination to make hotel reservation
Macedonia The Former Yugoslav Republic Of Top Cities:


Macedonia The Former Yugoslav Republic Of Destination Guide: