Welcome! Here you can find useful travel information about Mexico and book a hotel. To get accommodation in your destination and to find more travel information browse the cities list.
Mexico : Useful information about country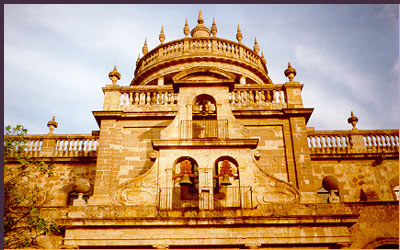 Accommodation

HOTEL ACCOMMODATION:
THE BEST SELECTION OF HOTELS EXIST IN MEXICO CITY HOWEVER
THE COASTAL RESORTS AND LARGER CITIES ALL HAVE A GOOD RANGE
OF HOTELS.

HOTEL RATING:
HOTEL PRICES ARE CONTROLLED BY THE GOVERNMENT. HOTELS ARE
CATAGORISED BY STARS 5-1.
PRICES FOR EACH CATAGORY ARE GENERALLY CHEAPER THAN THEIR
EUROPEAN EQUIVALENTS.

BESIDES THE LARGE INTERNATIONAL HOTELS AND RESORT HOTELS
THERE ARE ALSO MANY SMALL LUXURY HOTELS OF 50 ROOMS OF LESS.
THEY ARE GENERALLY FOUND IN THE COUNTRY'S COLONIAL CITIES AND
PREMIER BEACH RESORTS.

APARTMENTS - AMUEBLADOS OR SUITES.
THESE ARE NORMALLY FURNISHED SOMETIMES WITH ROOM SERVICING
INCLUDED. LOOK IN THE MORNING PAPER ADVERTISEMENTS SECTION

MOTEL:
THESE ARE QUITE A NEW FORM OF ACCOMMODATION IN MEXICO.
MOTELS CAN BE FOUND OUTSIDE THE DOWN TOWN AREAS OF CITIES.

YOUTH HOSTEL:
THERE ARE TWO IN MEXICO CITY.

HOSTEL, STUDENT LODGING AND DORMITORY ACCOMMODATION:
ASK AT THE UNIVERSITY ACCOMMODATION OFFICE IN MEXICO
CITY.

CAMPING:
THE NATIONAL PARKS IN MEXICO ARE OFFICIALLY THE ONLY AREAS
FOR CAMPING. THE MOST POPULAR REGIONS FOR CAMPING ARE THE
WEST COAST AND BAJA CALIFORNIA.