Welcome! Here you can find useful travel information about Monaco and book a hotel. To get accommodation in your destination and to find more travel information browse the cities list.

Monaco : Useful information about country

Accommodation

HOTELS:
HERE ARE SOME OF THE WORLD FAMOUS HOTELS CHAINS AVAILABLE.
SOME OF THE MOST LUXURIOUS HOTELS ARE AVAILABLE IN MONTE
CARLO.

GRADING:
HOTELS IN MONACO ARE GRADED IN 1-4 STAR & 4 STAR DELUXE
CATEGORY SYSTEM.

SELF-CATERING:
APARTMENTS ARE AVAILABLE, WHICH MAY BE RENTED FOR
A WEEK, MONTH OR LONGER.

GUEST-HOUSES:
GUEST HOUSES ARE AVAILABLE IN MAIN TOWNS FOR A GOOD
ACCOMMODATION ON NOMINAL PRICES.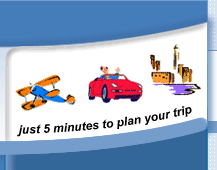 Choose destination to make hotel reservation
Monaco Top Cities:


Monaco Destination Guide: