Welcome! Here you can find useful travel information about Netherlands Antilles and book a hotel. To get accommodation in your destination and to find more travel information browse the cities list.

Netherlands Antilles : Useful information about country

Accommodation

THE ACCOMMODATION STANDARDS ARE HIGH AND THERE IS
ADEQUATE CHOICE FOR A RANGE OF BUDGETS. THE CHEAPER
ACCOMMODATION TENDS TO BE THE SMALLER INNS.

THERE ARE ALSO CLUBS HOTELS AND RESORT HOTELS. THE
RESORT HOTELS ARE MORE EXPENSIVE.

APPARTMENTS, BUNGALOWS AND VILLAS CAN BE RENTED
TARIFFS VARY CONSIDERABLY.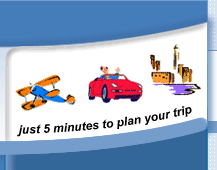 Choose destination to make hotel reservation
Netherlands Antilles Top Cities:


Netherlands Antilles Destination Guide: