Welcome! Here you can find useful travel information about Nicaragua and book a hotel. To get accommodation in your destination and to find more travel information browse the cities list.

Nicaragua : Useful information about country

Accommodation

HOTELS:
THERE EXISTS A CHOICE OF HOTEL ACCOMMODATION THROUGHOUT
THE COUNTRY. IN MANAGUA THERE ARE FEW GOOD HOTELS AVAILABLE.
HOTELS IN MANAGUA HAVE BEEN DIVIDED INTO THREE CATEGORIES
UPPER, MIDDLE AND LOWER, TO PROVIDE AN INDICATION OF PRICE
AND STANDARD. FEW MODERN RESORT HOTELS ARE LOCATED ALONG
THE WEST COAST, OFFERING A GOOD STANDARD OF ACCOMMODATION.

MOTELS:
THESE ARE SMALL HOTELS AVAILABLE ON THE HIGHWAYS.
MOTELS ARE LOCATED ALONG THE PAN-AMERICAN HIGHWAY.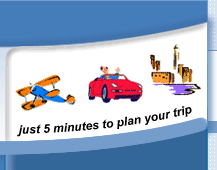 Choose destination to make hotel reservation
Nicaragua Top Cities:


Nicaragua Destination Guide: