Welcome! Here you can find useful travel information about San Marino and book a hotel. To get accommodation in your destination and to find more travel information browse the cities list.

San Marino : Useful information about country

Accommodation

HOTELS:
COMFORTABLE AND GOOD STANDARD HOTELS ARE AVAILABLE IN
SAN MARINO. EVERY HOTEL ALLOWS SPECIAL REDUCTIONS FOR
GROUPS, CHILDREN AND LARGE FAMILIES. FULL- AND HALF-BOARD
ARRANGEMENTS ARE ALSO AVAILABLE. FOR MORE INFORMATION
CONTACT STATE TOURIST OFFICE.
GRADING: CLASSIFIED IN FOUR CATEGORIES 1/A, 1/B, 2 AND 3.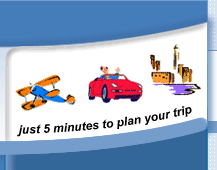 Choose destination to make hotel reservation
San Marino Top Cities:


San Marino Destination Guide: