Welcome! Here you can find useful travel information about Senegal and book a hotel. To get accommodation in your destination and to find more travel information browse the cities list.

Senegal : Useful information about country

Accommodation

SENEGAL POSSESSES A DIVERSIFIED HOTEL INFRASTRUCTURE.
GOVERNMENT CONTROLLED EXPANSION OF TOURISM HAS LED TO AN
INCREASING NUMBER OF HOTELS. THERE ARE SEVERAL OF INTL
STANDARD, AND MORE DEVELOPMENT IS UNDER WAY.
HOTELS ARE CLASSIFIED FROM 1 TO 4 STARS.

CAMPING:
GOVERNMENT CAMPSITES (CAMPEMENTS), PROVIDE A FEW BEDS.
CAMPING INDEPENDANTLY IS STRONGLY DISCOURAGES.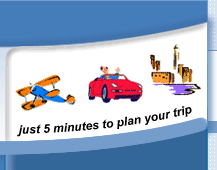 Choose destination to make hotel reservation
Senegal Top Cities:


Senegal Destination Guide: