Welcome! Here you can find useful travel information about Seychelles and book a hotel. To get accommodation in your destination and to find more travel information browse the cities list.

Seychelles : Useful information about country

Accommodation

MOST HOTELS ARE OF A MODERN INTERNATIONAL STANDARD WITH
GOOD FACILITIES. THEY BLEND IN WITH THE NATURAL SURROUNDINGS,
AND NONE ARE ALLOWED TO BE HIGHER THAN THE PALM TREES.

FOR PEACE AND PRIVACY A NUMBER OF TRADITIONAL HOTELS ARE
ALSO AVAILABLE. TO TRULY EXPERIENCE THE FLAVOUR OF THE ISLANDS
TRY A SMALL HOTEL OR QUESTHOUSE, SOME OF WHICH WERE ONCE
PLANTATION HOUSES OR THE ENCHANTING THATCHED PROPERTIES ON
THE BEACHES.

FELICITE ISLAND:
ACCOMMODATION ON THE ISLAND CONSISTS OF TWO HOUSES. BOTH HOUSES
TOGETHER ACCOMMODATE EIGHT PEOPLE.
EACH HOUSE IS DIFFERENT IN STRUCTURE. ONE HAD TWO LEVELS RESTORED
FROM THE ORIGINAL FRENCH PLANTATION DAYS IN THE 18TH CENTURY
AND THE OTHER IS A THATCHED BUNGALOW

SILHOUETTE ISLAND:
THERE ARE MANY TRADITIONAL CREOLE HOUSES, ONE OF WHICH IS AN
OLD PLANTATION HOUSE.
THERE IS ONE HOTEL, COMPRISING OF 12 BUNGALOWS, 2 OF WHICH ARE
SUITES. THE HOTEL IS SITUATED AMONGST A LUSH VEGETATION OF
TAKAMAKA TREES AND TROPICAL PLANTS.

DESROCHES ISLAND:
DESROCHES LODGE IS THE ONLY HOTEL ON THE ISLAND AND IS A COMPLEX
OF 20 CHALETS.

SELF-CATERING:
SELF-CATERING UNITS ARE AVAILABLE ON THE MAIN ISLANDS.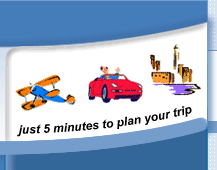 Choose destination to make hotel reservation
Seychelles Top Cities:


Seychelles Destination Guide: